It's the pattern. We kind of can't get over it. Graphic, glorious, perfection. The sheer airy silk chiffon is so perfectly suited to the classic red-and-green primrose print and snowy-white lace, it's basically what an English Garden would be if it was tended by late 80's Madonna. Gather ye rosebuds while ye may, Like a Virgin.
May We Recommend?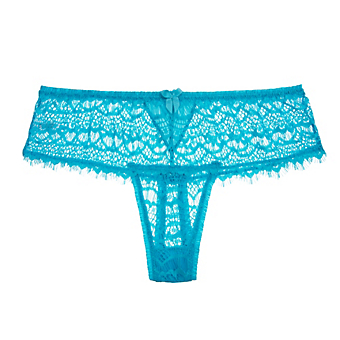 This sweet wide-sided knicker is undoubtedly ready for warm weather, the color of the sky, tropical waters, bomb pops, this one is pure summertime. We're ready, are you?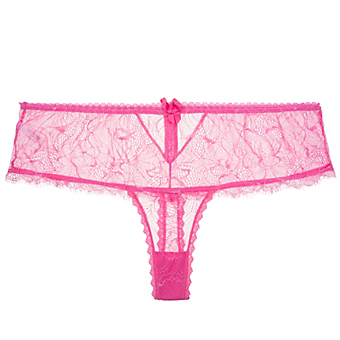 With bubblegum pink bows and divine eyelash lace, this swell throwback has us searching through our French Lipstick Pop record collection for the perfect track for a makeout.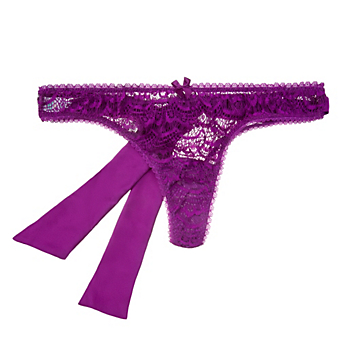 Constructed of glorious large scale lace and embellished with a saturated silk back bow, this classic thong is so stunning it practically launches itself. In 10, 9, 8...