And now, the end is here, We've loved, we've laughed and cried, we faced it all and we stood tall, and did it Maille Way. If our way just happens to be incredibly fresh, clean, and feminine white cotton (secretly the sexiest fabric, we think) with superbly romantic floral eyelet stitching, inlaid embroidery, mermaid ruffles at the hips, and teensy bows, and well, we've traveled each and every highway, and more, much more than this, we did it Maille Way
May We Recommend?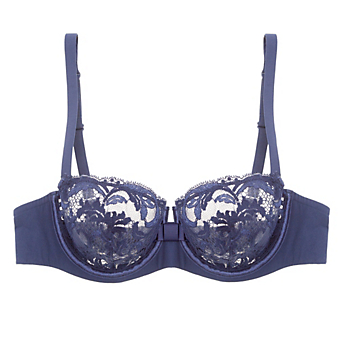 This divine demi is like coffee or champagne or oysters or the beauty of the early morning- we didn't really get it when we were younger, but we love now that we're grown up.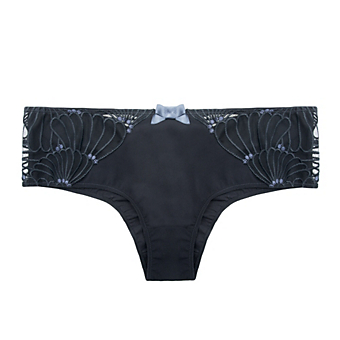 Deco contrasting, pale slate blue stitching and ribbon, perfect wide sides and cheeky bum, and radiant petal embroidery over sheer mesh is deco-Parisian enchanting. Obviously.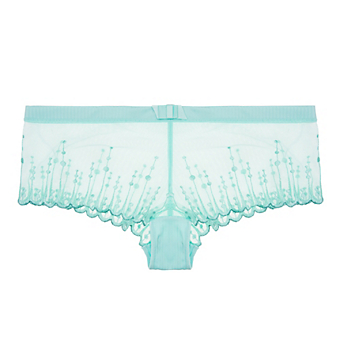 With scalloped edging and delicate fizz-pops of embroidery, this intoxicating little bottom owes a lot to its namesake:"petillante" means "bubbly" in French.