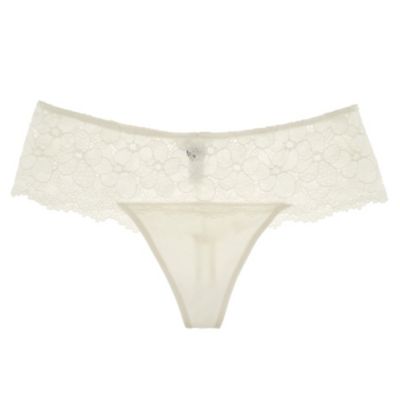 If this free-wheeling lacy bottom had been around in the time of Flower Power, we think there may have been even more free love. La Perla's long-perfected super-natural, super cheeky silhouette is as effortless here as its ever been, but this time around it's executed in a perfect embroidered graphic daisy print. Gloria Steinem would approve.
May We Recommend?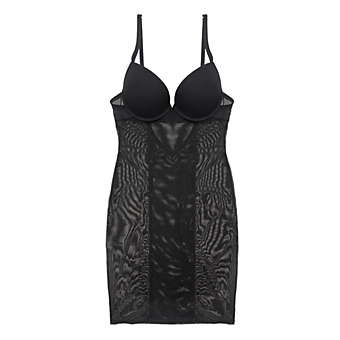 This is one of those divine svelte bombshell pieces that, on its own, is enough to drop jaws and light fires. Under a cocktail dress? It might just turn you into a superhero.Ê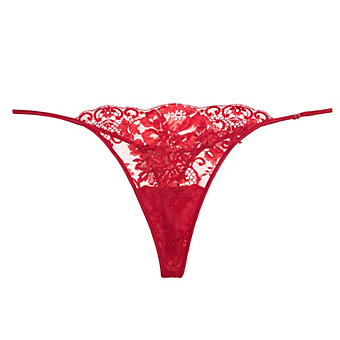 Rarely is barely there as completely stunning as this tiny string-sided thong. If this el color rojo was any brighter and lipstick-luscious we'd arrest it.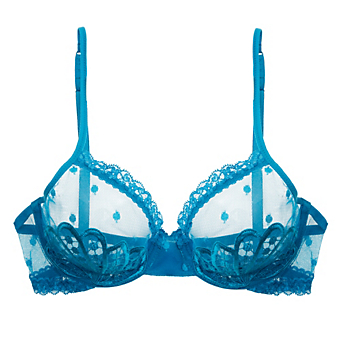 The feeling when night has just fallen and from a sweet warm breeze blows the scent of orange blossoms on the dark air, candles flicker over this deep blue loveliness.
;