Hanky Panky just introduced this new line of lovely, lacy, naughty bits. We ordered a limited run to see how we liked them- and our own team of Journelles bought them all before anyone else could have a crack at them. If that isn't a ringing endorsement, we don't know what is! Signature Hanky Panky lace construction and awesome cheeky behind give this delicate little use-your-illusion softbra more longevity than even November Rain. Get yours while the getting is good, nothing lasts forever, especially the stock of this set.
May We Recommend?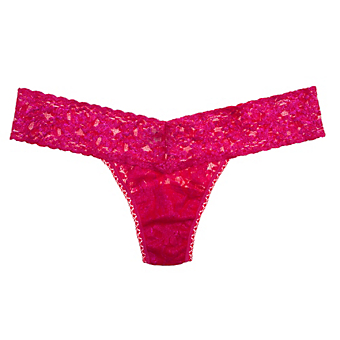 The classic low-rise Hanky Panky silhouette gets a sparkle-fabulous update with a little glimmer-shimmer. Everyone needs to sparkle, everyone deserves to shine.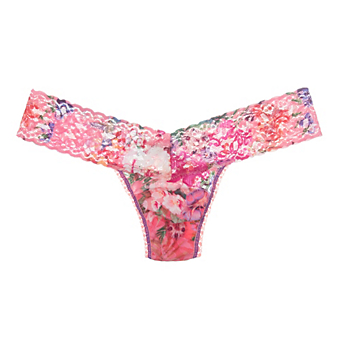 This classic low-rise shape gets jungle-lovely with a tipsy Mai Tai pattern. It's just begging us to while away the seaside hours, cocktail in hand. Care to join us?
;