While Little Bo Peep is out on the farm all day tending her flock, her sister stays home wearing this courtesan stunner and little else. The pink of the interwoven ribbon and underlying mesh is deeper and duskier than you'd expect, the lace is smoky and subtle rather than ruffly and frilly, and the hem on this little shorty is rolled so as to be invisible under clothes. Perfect for the black sheep of the family.
May We Recommend?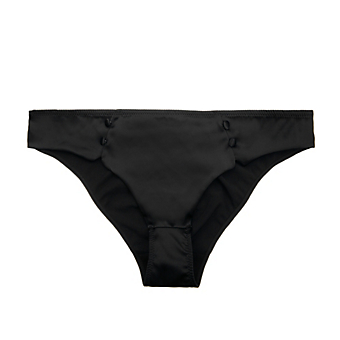 With its silken buttons and tuxedo inspired silhouette, this fierce, ruched bum bottom is better than "black tie optional". What is optional? Actually making it to the party.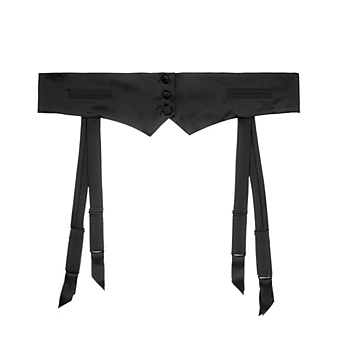 This impeccably tailored tuxedo-inspired suspender features buttons, double notch, and tiny tromp l'oeil pockets (!). Be the best dressed without wearing hardly anything at all.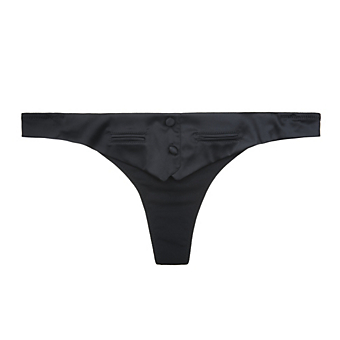 You should never show up to a party underdressed, you should always wear a classic tailored silken thong, with tuxedo inspired buttons, notch, and tiny trompe l'oeil pockets.