While Little Bo Peep is out on the farm all day tending her flock, her sister stays home wearing this courtesan stunner and little else. The pink of the interwoven ribbon and underlying mesh is deeper and duskier than you'd expect, the lace is smoky and subtle rather than ruffly and frilly, and the hem on this little shorty is rolled so as to be invisible under clothes. Perfect for the black sheep of the family.
May We Recommend?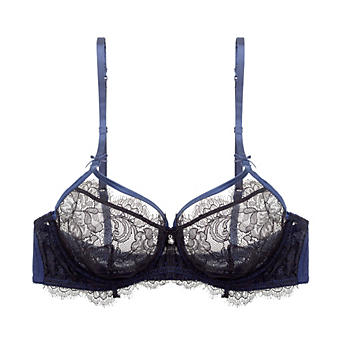 For you, we'd move heaven and earth. For you, we'd bring the stars from the sky. For you, we'd go to Ikea on a weekend. For you? This impeccable open strapped demi. For you.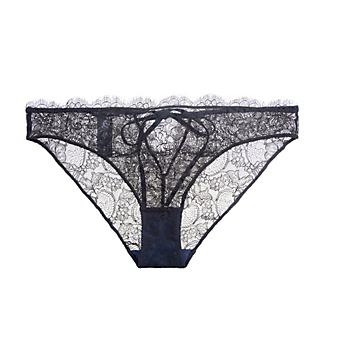 Light and Shadow, Naughty and Nice, Silk and Lace, Peek-a-boo and sheer, we think that this truly sophisticated and sexy little bikini has it all. And it's all for you.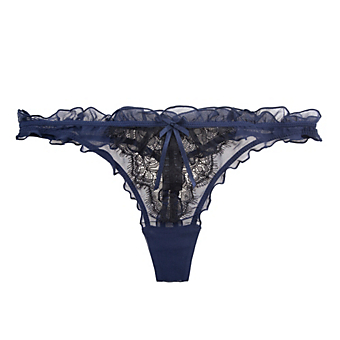 Just when we thought that saturated navy silk and noir lace couldn't be any more perfect, we met this sweet bottom with it's lettuce ruffled edges and eyelash panels? For me? For you.