While Little Bo Peep is out on the farm all day tending her flock, her sister stays home wearing this courtesan stunner and little else. The pink of the interwoven ribbon and underlying mesh is deeper and duskier than you'd expect, the lace is smoky and subtle rather than ruffly and frilly, and the hem on this little shorty is rolled so as to be invisible under clothes. Perfect for the black sheep of the family.
May We Recommend?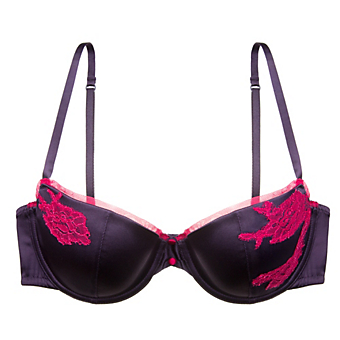 Sweet and lovely dreams are all well and good, but we think that we'd prefer a waking vision of this delectably contrasted silky and lacy classic balconette confection.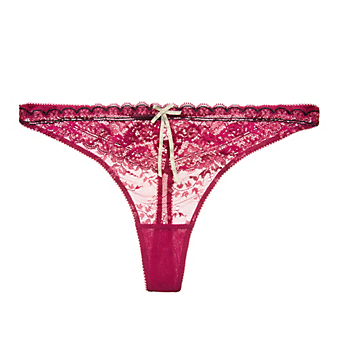 With classic silk-road decadence, subtly scalloped edges (especially along the cheeky bum), and tail-feather rumba lace, this pretty thong is a medina treasure.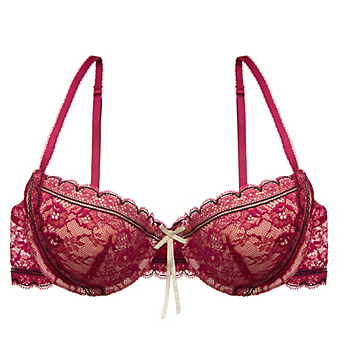 We think we'd find this gorgeous rumba lace balconette, with its luxurious silk-road decadence in the pulsing heart of the old city, a jug of wine, a loaf of bread, and wow.