While Little Bo Peep is out on the farm all day tending her flock, her sister stays home wearing this courtesan stunner and little else. The pink of the interwoven ribbon and underlying mesh is deeper and duskier than you'd expect, the lace is smoky and subtle rather than ruffly and frilly, and the hem on this little shorty is rolled so as to be invisible under clothes. Perfect for the black sheep of the family.
May We Recommend?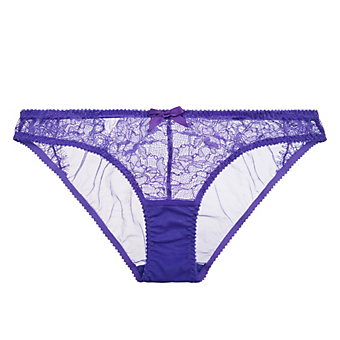 A classic bikini with a sheer bum and brilliant eyelash lace that wraps, gorgeously, around the sides at the hips? That's a wink and a swoon and a flirtation all in one.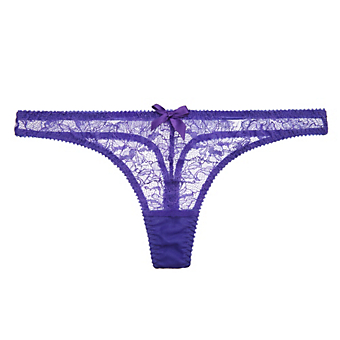 This beautifully delicate, classically executed black thong does more than flirt. It can bring on a full fledged swoon without even batting an eyelash. Very impressive.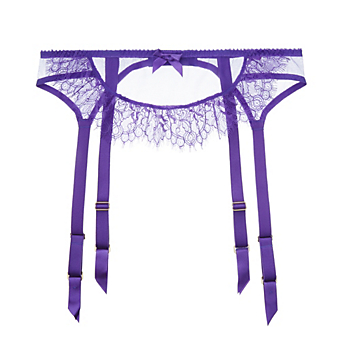 Delicate eyelash lace edging is perfectly applied to the gorgeous sheer paneling in the back of this classic suspender for a trompe l'oeil peek-a-boo. Let the games begin.