We'd rather be lonely, than to lose you, we'd rather be blue, than to be all alone. Cause if you leave us, our heart would grieve us, and our poor heart? Oh no, we just couldn't stand the pain. If being a prisoner of your good lovin' means this adorably soft blush-and-black striped low-slung hipster bikini is our prison garb? Slap us in handcuffs, we're guilty, guilty of loving you.
May We Recommend?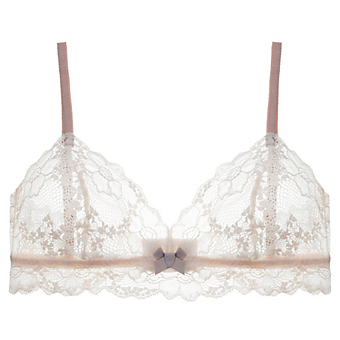 This lovely, lacy softbra is truly the cat's meow. In fact we think we'll make like pretty kitties and spend the entire afternoon stretched out in a match of sun. Purrrfect.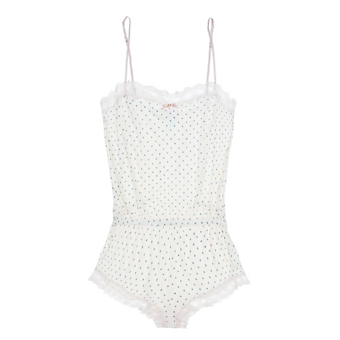 This kind of effortless evergreen Sunday morning piece gives us farmhouse fantasies. The sort that makes us say: maybe we'll find someone to lay some roots down next to us.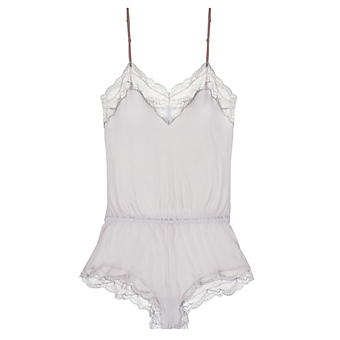 O, Fate? If we could see the future (a la Cassandra) we'd foresee a luxurious Friday night, a bubble bath, and an afterparty starring this moonbeam sweet, body-kissing teddy.