Oh, hello, you. Could you be any more fresh and lovely? With the classic palette, the gorgeous eyelet (hitting that ideal place exactly between fine needlepoint English lawn linen fanciness and clean clothes wafting on a mountain clothesline easiness), this superbly pretty bikini shape seems like the definition of fresh. We've been waiting for you.
May We Recommend?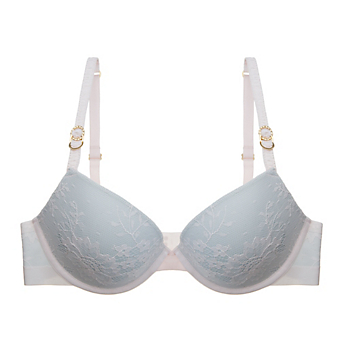 This ultra-smooth convertible lace plunge bra just might be the perfect modern basic. It's innovative, supple, subtle, versatile, and gorgeous. Sound like anyone you know?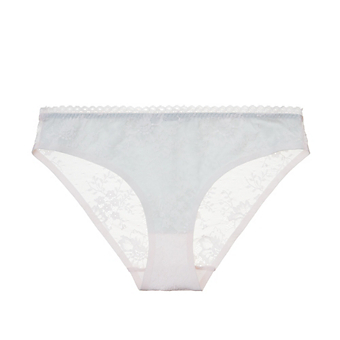 This sweetly smooth bikini meets our exacting criteria for staff favorite: bonded edges are absolutely seamless and ultra smooth lace is as invisible as it is gorgeous.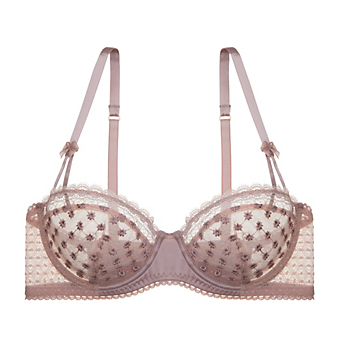 With beautiful contrasting laces, stunning embroidery, silk detailing at the yoked straps and spacer, all in a gorgeous and wearable blush rose palette, we feel like dancing.