We're big on sharing our feelings. When we're in love we want to shout it from the rooftops, when we're feeling saucy, well, you'll probably know about it pretty soon. We're beyond passionate and when we found this delectably pretty little bikini, with its hematite gunmetal cast, and stunning swiss dot sheer bum, we had a wave of feelings. Like shout-it-from-the-rooftops-its-about-to-get-saucy-type-feelings. And we'd like to share.
May We Recommend?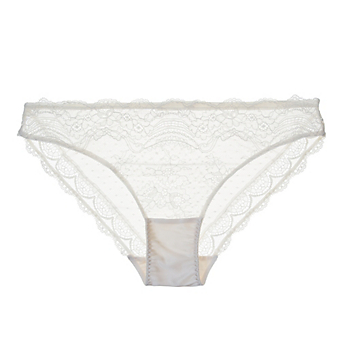 Delicately floral, with deco-inspired scallops, and sheer swiss-dot mesh bum is impeccable. It's ready for a honeymoon, a staycation, or just the perfect Sunday evening.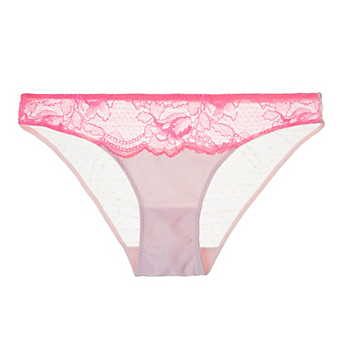 Perfect for star-crossed lovers and celestial obsessives, this gorgeous pink-moon bikini is perfect for a night of stargazing. Make your own constellations.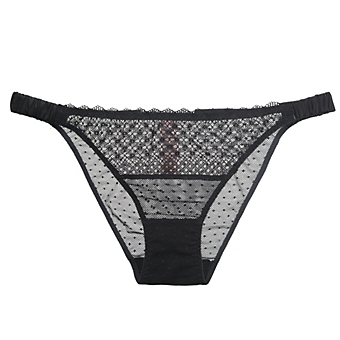 Interwoven like a spiderweb, this deliciously elegant swiss-dot and macrame bikini is perfectly sheer on the bum. Perfect for whatever you have planned for this afternoon.