When we first moved to New York, we arrived in November. The handsome bartender at our first local dive told us "You think it's great now, You Just Wait until spring. The very air is charged with electricity, everything is blooming, and it feels like anything is possible. And everyone will want to kiss you". That is pre-cisely how we feel about this staggeringly gorgeous bikini from Stella McCartney. The cobalt silk is simply electric, the covet-worthy botanical print is everything blooming, and, wearing it, everyone wants to kiss us. Spring has arrived.
May We Recommend?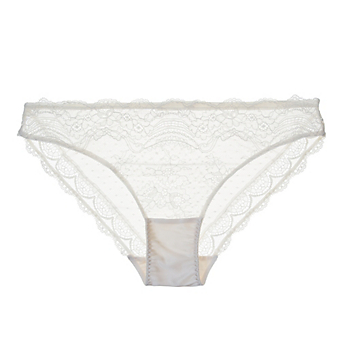 Delicately floral, with deco-inspired scallops, and sheer swiss-dot mesh bum is impeccable. It's ready for a honeymoon, a staycation, or just the perfect Sunday evening.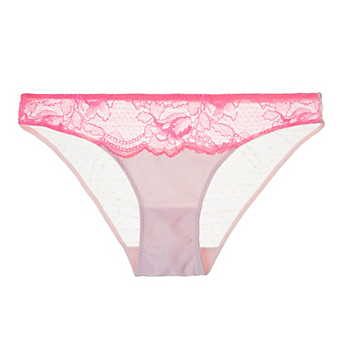 Perfect for star-crossed lovers and celestial obsessives, this gorgeous pink-moon bikini is perfect for a night of stargazing. Make your own constellations.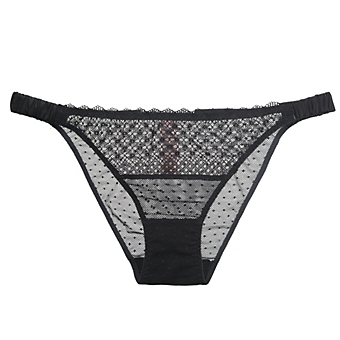 Interwoven like a spiderweb, this deliciously elegant swiss-dot and macrame bikini is perfectly sheer on the bum. Perfect for whatever you have planned for this afternoon.