It happens sometimes, we find ourselves wearing something so easily stunning, with delicately sheer open-work lace, under, say, a shirt dress, and we're just walking across the living room and some sort of Justin Timberlake (don't hate) just happens to be on, well, first go the buttons, then the sleeves, then, well, bet we'll have you naked by the end of this song. Ahem. We prefer to be called "dancers".
May We Recommend?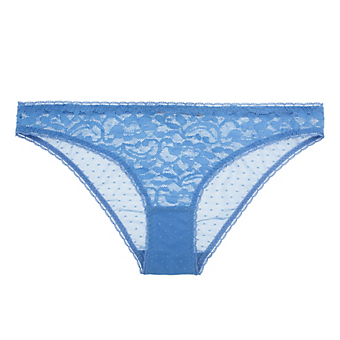 This mantilla-lace and swiss dot bikini is so sky-blue brilliant that even just looking at it is a breath of spring fresh air, which is exactly what we need about now.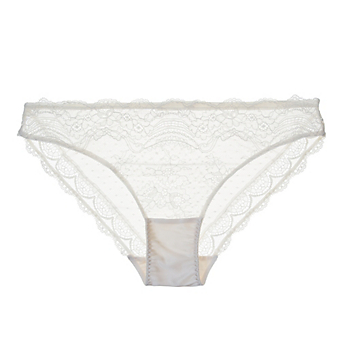 Delicately floral, with deco-inspired scallops, and sheer swiss-dot mesh bum is impeccable. It's ready for a honeymoon, a staycation, or just the perfect Sunday evening.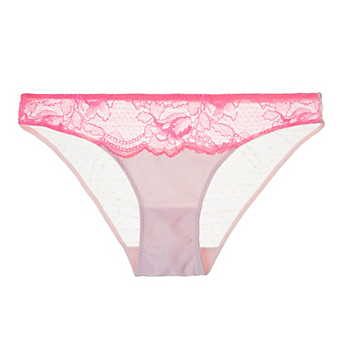 Perfect for star-crossed lovers and celestial obsessives, this gorgeous pink-moon bikini is perfect for a night of stargazing. Make your own constellations.
;