It happens sometimes, we find ourselves wearing something so easily stunning, with delicately sheer open-work lace, under, say, a shirt dress, and we're just walking across the living room and some sort of Justin Timberlake (don't hate) just happens to be on, well, first go the buttons, then the sleeves, then, well, bet we'll have you naked by the end of this song. Ahem. We prefer to be called "dancers".
May We Recommend?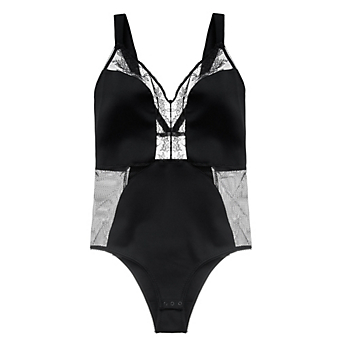 With geometric strapping details and wide tapering bombshell straps, this lace and noir paneled smoothing superheroine bodysuit is perhaps the perfect layering piece.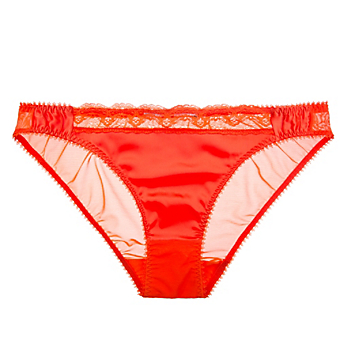 Like the absolutely perfect shade of lipstick, this is one of those things that makes us feel like a woman. Not a girl or a lady, but wo. man. It's a powerful feeling indeed.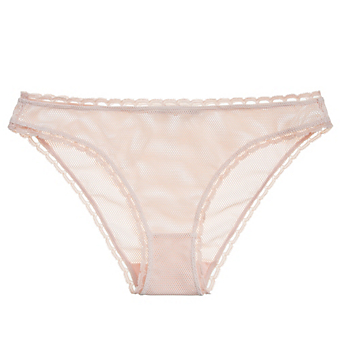 With girly scalloping, blush palette, and classic shape, this one is pin-up glamorous. Made of sheer, soft, and matte brushed fishnet, though, it's also truly modern.