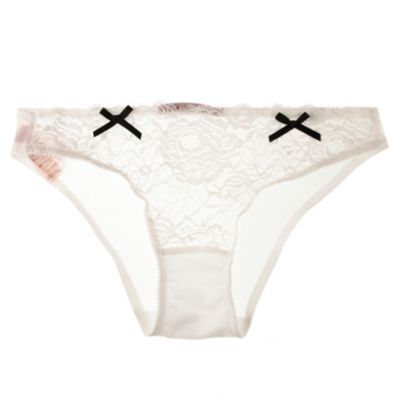 What is it about lacy lingerie that drive some boys wild?? It's like some primordial urge that takes them all the way back to Kathy Ireland and they just can't keep it together. Well, we have to say- we're with you on this one. Soft and impeccably sheer lace, classic bikini silhouette, and sweet bows. Necessary Roughness? We'll take "holding" and call it the perfect compromise.
May We Recommend?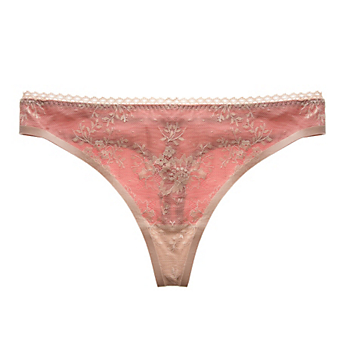 Timeless. Classic. Vintage. Gorgeous. Stunning. Fun-loving. Everything we want, all rolled into one...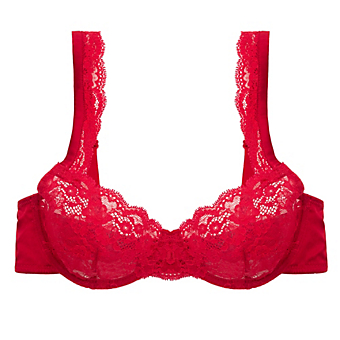 Saturated silk meets feminine details, it's va-voom meets smooth, it's French boudoir meets English garden. Daytime to date night, this one makes us want to shout out loud.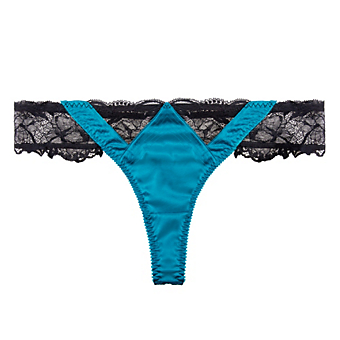 They call me the hyacinth girl, a modern take on classic, gorgeous floral lace contrasting with silken, graphic elegance, a contradiction in terms...
;