If you told us that: Blue+light metallic threading that looks like dandelion aeries+ruffled edging +girly silk ribbons =sophisticated urbane femininity, we might not believe you. But it's math, which means it's true. Like all good things, this delicious little bikini is so much more than the sum of its parts.
May We Recommend?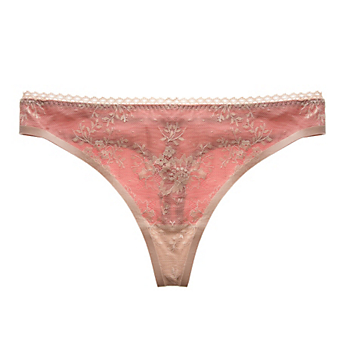 Timeless. Classic. Vintage. Gorgeous. Stunning. Fun-loving. Everything we want, all rolled into one...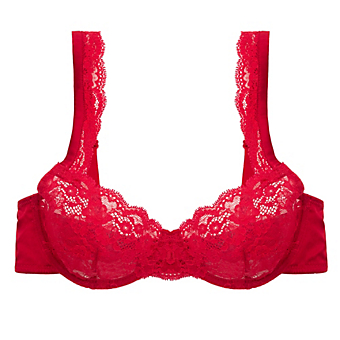 Saturated silk meets feminine details, it's va-voom meets smooth, it's French boudoir meets English garden. Daytime to date night, this one makes us want to shout out loud.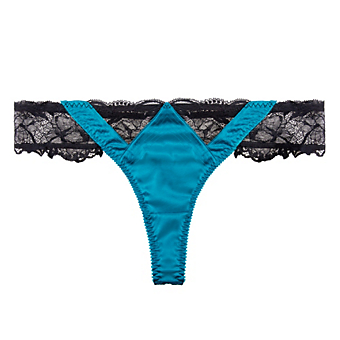 They call me the hyacinth girl, a modern take on classic, gorgeous floral lace contrasting with silken, graphic elegance, a contradiction in terms...
;