In our ideal lives, we wake up early, have a cup of coffee, and hit the surf for an hour before we slip into our workwear and head into our lingerie headquarters for the day. This absolutely gorgeous bikini is our go-to underpinning. Beautiful surfer-girl lace, a divine palette, and classic bikini shape that slips perfectly under post-wetsuit sundresses and pencil skirts alike, this one goes from The Wedge to the conference room in the blink of a waterproof mascaraed eye.
May We Recommend?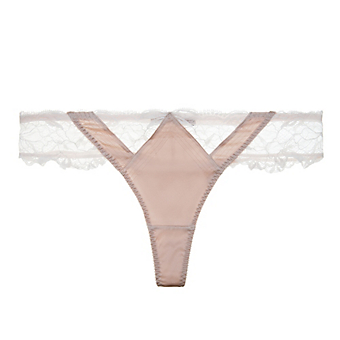 They call me the hyacinth girl, a current update on classic, gorgeous floral lace contrasting with silken, graphic elegance, a contradiction in terms. Modern pin-up perfect.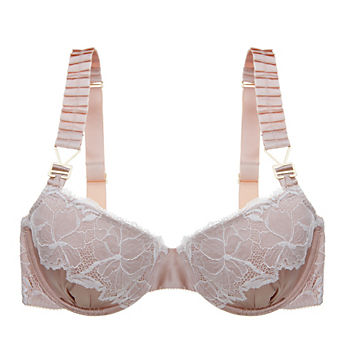 Delicious floral lace overlay, classic silk demi shape, gorgeous pleated ribbon straps, this subtly contoured balconnet is a vision of modernity. Call us the hyacinth girl.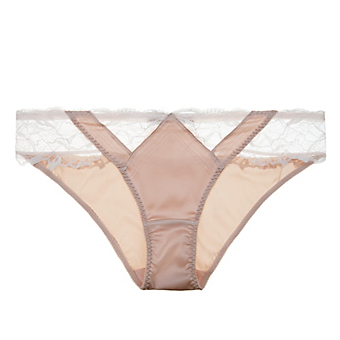 The gorgeous details and stunning construction of this luscious bikini is so utterly fresh and modern, like lines of poetry, it's enough to leave us speechless.