We can't explain it, but we feel an invisible pull towards this fabulous bikini from Princesse Tam Tam. Perhaps it's the extremely cheeky Italian-tanga shape, or maybe it's the sweetly embellished waistband, or (probably) it's the divine tangerine gingham-meets-gangnam pattern. Whatever it is, this piece has its own force field, it's own champ magnetique. Behold: the power of attraction.
May We Recommend?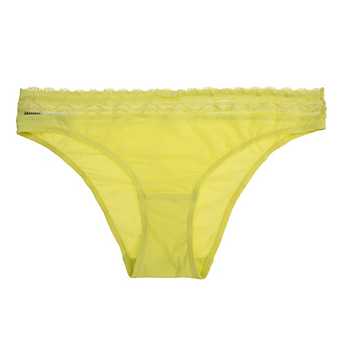 We've been combing The Sartorialist recently looking for summer uniforms ...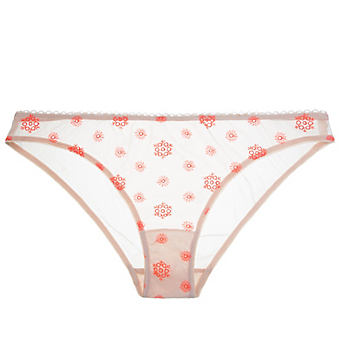 Every day should have a shot of wearable tropical decadence, don't you think? Today ours is this pale-pink and coral rosette stunner, which transports us straight to India.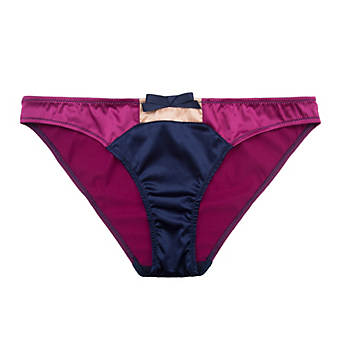 This is what it would look like if Mondrian was in charge...