What might begin as an exercise in simplicity (black lace bikini, traditional silhouette, simple, unembellished), quickly veers into big-deal territory (stunning inverse chevron lace overlay, just sheer enough bum, perfect tiny bow). This is often the way of Princesse Tam Tam, the simple gets gorgeous tout suite.
May We Recommend?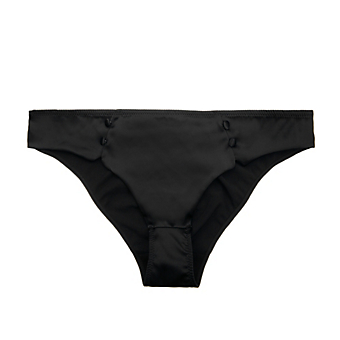 With its silken buttons and tuxedo inspired silhouette, this fierce, ruched bum bottom is better than "black tie optional". What is optional? Actually making it to the party.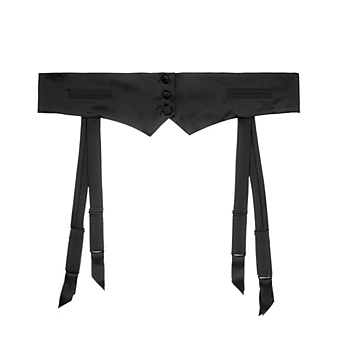 This impeccably tailored tuxedo-inspired suspender features buttons, double notch, and tiny tromp l'oeil pockets (!). Be the best dressed without wearing hardly anything at all.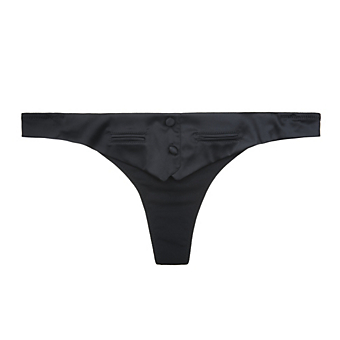 You should never show up to a party underdressed, you should always wear a classic tailored silken thong, with tuxedo inspired buttons, notch, and tiny trompe l'oeil pockets.