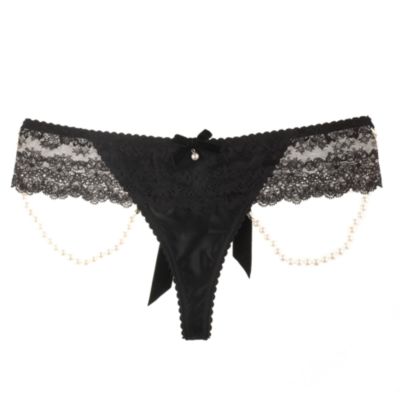 The amazing Gail brazilian bottom from luxury lingerie classicists Myla is ingenious- perfect, really. Gorgeous sheer, black lace bottom with detachable 100% freshwater pearl details looping along the bum looks like something out of Versailles- if Versailles were relocated to the Hollywood Hills in the 40's. Decadent, sensual, and just the right amount of fun.
May We Recommend?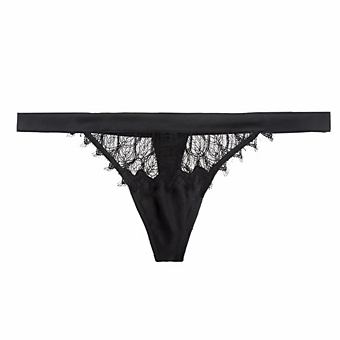 Is this deceptively simple thong the stuff of magic? With moth-wing ethereal eyelash lace (that edges and kisses the body just so) and black silk, we think it just might be.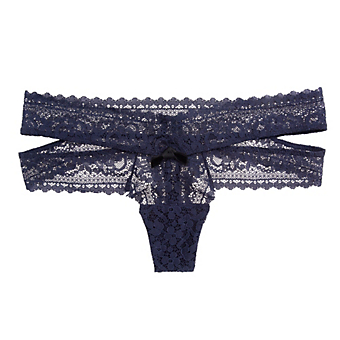 The gorgeous wide bands of midnight dusky lace that are slung just-so across the hips of this beautiful thong is absolutely stunning on the body.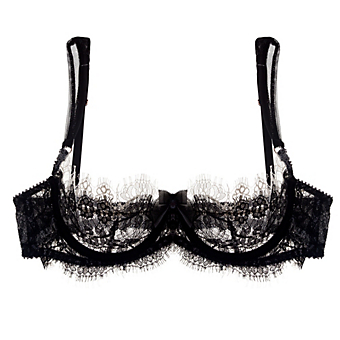 Luxe noir eyelash lace of this barely-demi silhouette is impeccably layered over ivory eyelash for a stunning effect. Heart racing flutter of lace? Perfect on the decollete.
;