We've never been ones to believe that women should be seen and not heard, and this mouth-wateringly sexy knicker from Myla seals the deal. We should be seen AND heard. This piece, with its double rows of sheer graphic embroidery, its subtle eyelash edging, and its lusciously translucent fabrication would make noise on its own, but the real riot-makers are the bondage-inspired bands of lace that boldly criss-cross the body, making for fabulous, vertiginous flashes of skin that can't help but elicit a gasp. As we said, seen AND heard.
May We Recommend?
Wide bands of mesh at the hips and stunning layers of noir et ivoire eyelash lace pile layer upon layer of fabulousness (while still being lighter than air).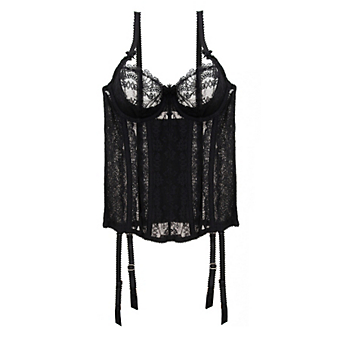 Inset panels and classic boning, gorgeous lace, and detachable garters. We've always coveted corsets and this one might be our favorite this season.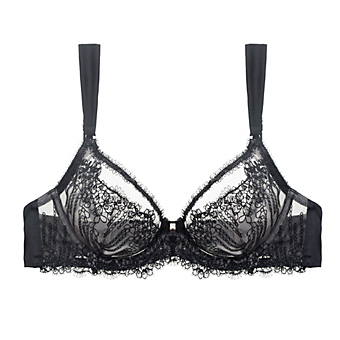 Subtle floral embroidery is delicately lovely, while the guipure-style mesh and embroidered contrast is just the right amount of revealing. Time for a little show + tell.
;