Here's an initiative that we think would take off, Mr. Mayor: replace sugary sodas with this sugar squeeze confection from Mimi Holliday. Supremely delicious, frothy sweet palette, impeccably fit silk and silk chiffon construction, and very subtly wild leopard print (all with zero calories).
May We Recommend?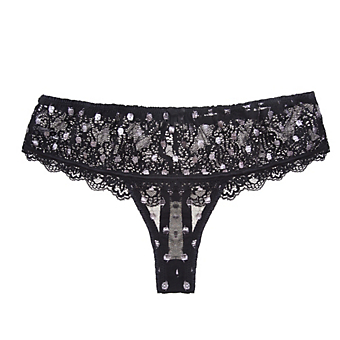 Is that the sound of champagne popping? No it's the sound of a twinkle bomb going off. Equally as celebratory, we'll raise a glass to this sparkly noir boyshort any day.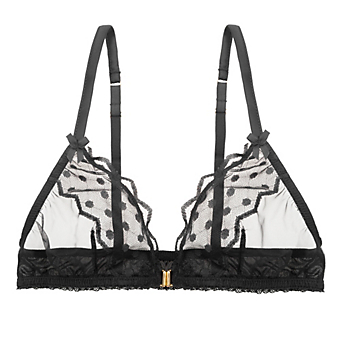 We think that this gorgeous spotted and hearted triangle softbra, with its perfect zig zag embroidery, front closure, and stunning barely there shape is perfectly Manhattan.
;