This delicious little knicker from Mimi Holliday is just as sugared and multifaceted as the French dessert it's named for. Instead of layering endless sheets of pastry and creme, this piece has two perfect panels- one delicate floral ivory lace and the other fabulous trompe l'oeil printed "lace" overlay, so you get the sugar-spun sweetness of lace with all the smoothness of silk. Life is short, eat dessert first.
May We Recommend?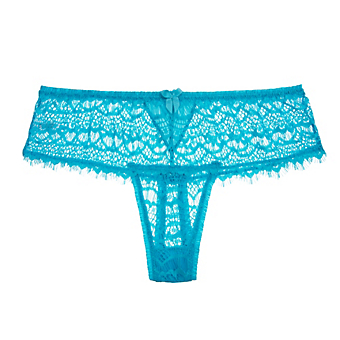 This sweet wide-sided knicker is undoubtedly ready for warm weather, the color of the sky, tropical waters, bomb pops, this one is pure summertime. We're ready, are you?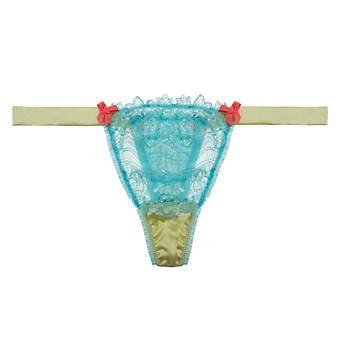 Oh, the first kiss, the very first time...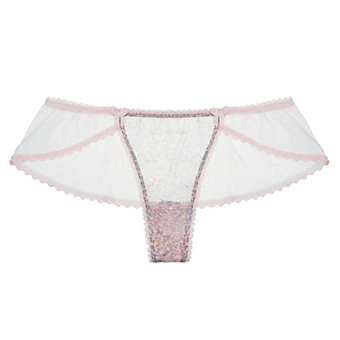 This frilly French knicker's subtly pink loveliness is perfectly paired with gorgeous, floral, William Morris, Arts-and-Crafts-movement inspired silk chiffon. Yes, please.