This delicious little knicker from Mimi Holliday is just as sugared and multifaceted as the French dessert it's named for. Instead of layering endless sheets of pastry and creme, this piece has two perfect panels- one delicate floral ivory lace and the other fabulous trompe l'oeil printed "lace" overlay, so you get the sugar-spun sweetness of lace with all the smoothness of silk. Life is short, eat dessert first.
May We Recommend?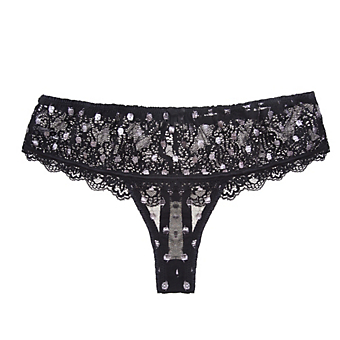 Is that the sound of champagne popping? No it's the sound of a twinkle bomb going off. Equally as celebratory, we'll raise a glass to this sparkly noir boyshort any day.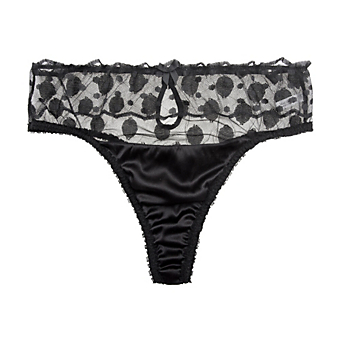 This is a fresh silhouette if we've ever seen one. Silk and zig zag dotted tulle mesh effortlessly for a vertiginous thong shape that is as pin-up as it is perfection.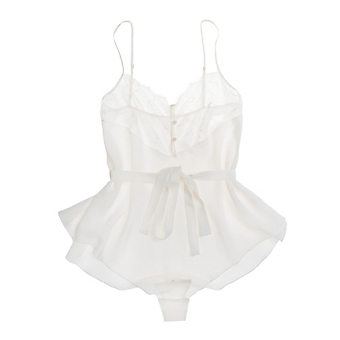 ;