This stunningly sassy high-waisted knicker reminds us of one of those crackly old French silent movies where the moon is wearing lipstick and blowing kisses at the camera. Gorgeous peek-a-boo black pin-up lace is perfectly accented by a white, lunar inspired silk ribbon and bow corset tie back (!). Luna Bella? Bon Nuit.
May We Recommend?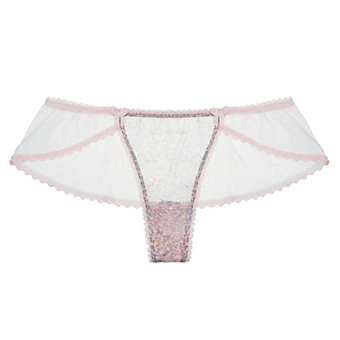 This frilly French knicker's subtly pink loveliness is perfectly paired with gorgeous, floral, William Morris, Arts-and-Crafts-movement inspired silk chiffon. Yes, please.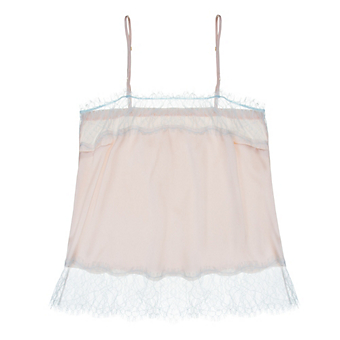 Gorgeous floaty silk and stunning eyelash lace make this cami a classic throwback. Hollywood glamour incarnate, this one is perfect for tomboys and girly-girls alike.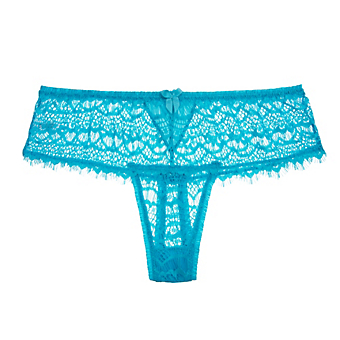 This sweet wide-sided knicker is undoubtedly ready for warm weather, the color of the sky, tropical waters, bomb pops, this one is pure summertime. We're ready, are you?