This stunningly sassy high-waisted knicker reminds us of one of those crackly old French silent movies where the moon is wearing lipstick and blowing kisses at the camera. Gorgeous peek-a-boo black pin-up lace is perfectly accented by a white, lunar inspired silk ribbon and bow corset tie back (!). Luna Bella? Bon Nuit.
May We Recommend?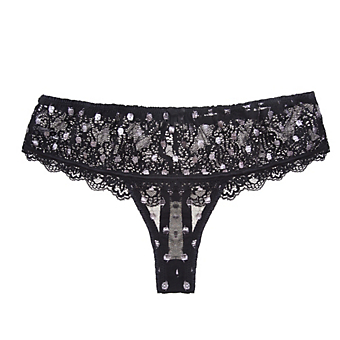 Is that the sound of champagne popping? No it's the sound of a twinkle bomb going off. Equally as celebratory, we'll raise a glass to this sparkly noir boyshort any day.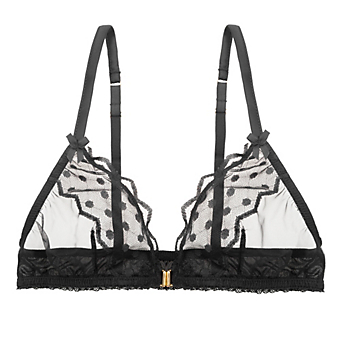 We think that this gorgeous spotted and hearted triangle softbra, with its perfect zig zag embroidery, front closure, and stunning barely there shape is perfectly Manhattan.
;