Like all good Brazilian knickers, this lush-ivory-silk-and-champagne-eyelash-lace bottom has the requisite skimpy scalloped behind and barely there waistband. Unlike its neon Rio counterparts, this piece is more Comptesse than Carnivale, and we like that.
May We Recommend?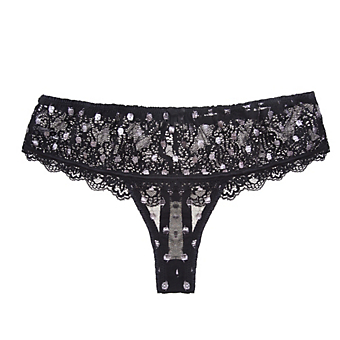 Is that the sound of champagne popping? No it's the sound of a twinkle bomb going off. Equally as celebratory, we'll raise a glass to this sparkly noir boyshort any day.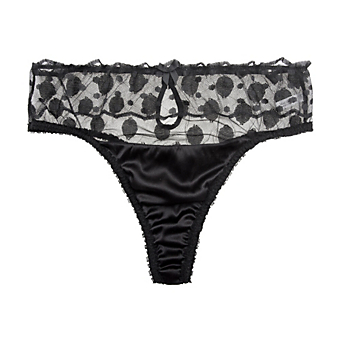 This is a fresh silhouette if we've ever seen one. Silk and zig zag dotted tulle mesh effortlessly for a vertiginous thong shape that is as pin-up as it is perfection.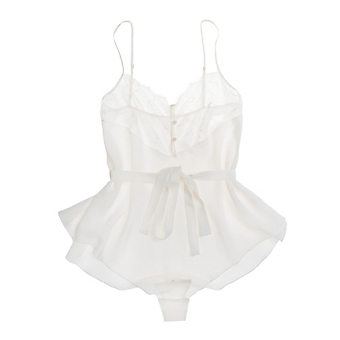 ;