Like all good Brazilian knickers, this lush-ivory-silk-and-champagne-eyelash-lace bottom has the requisite skimpy scalloped behind and barely there waistband. Unlike its neon Rio counterparts, this piece is more Comptesse than Carnivale, and we like that.
May We Recommend?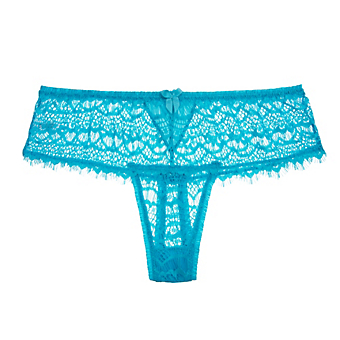 This sweet wide-sided knicker is undoubtedly ready for warm weather, the color of the sky, tropical waters, bomb pops, this one is pure summertime. We're ready, are you?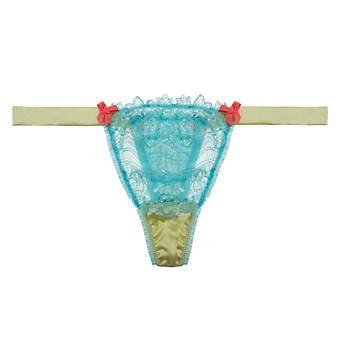 Oh, the first kiss, the very first time...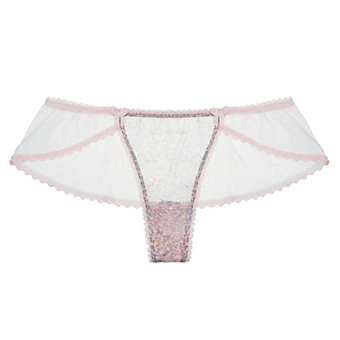 This frilly French knicker's subtly pink loveliness is perfectly paired with gorgeous, floral, William Morris, Arts-and-Crafts-movement inspired silk chiffon. Yes, please.