We are absolutely dotty over this delectable knicker from Mimi Holliday. The pretty tiny polka dot pattern reminds us of French enamelware, Scandinavian prints, or bathing beauties on the straits of Calais. There's something about the deep blue and white, the delicate lace edging at the hips and waist, and the luscious demi-sheer back that is at once terrifically sophisticated and beautifully simple. Just as things should be.
May We Recommend?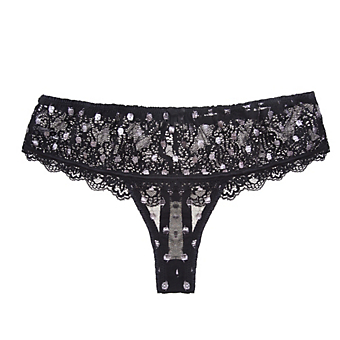 Is that the sound of champagne popping? No it's the sound of a twinkle bomb going off. Equally as celebratory, we'll raise a glass to this sparkly noir boyshort any day.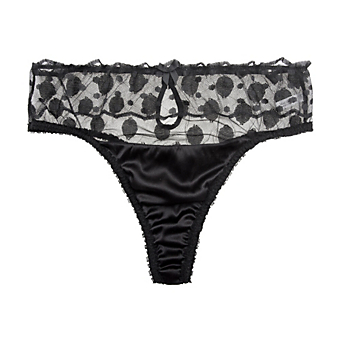 This is a fresh silhouette if we've ever seen one. Silk and zig zag dotted tulle mesh effortlessly for a vertiginous thong shape that is as pin-up as it is perfection.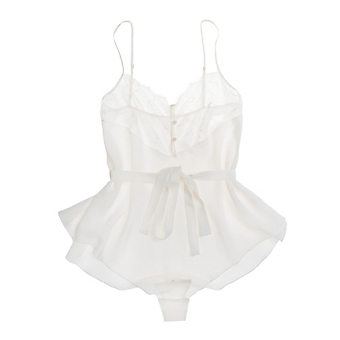 ;