Bisou, Bisou. Kiss, Kiss? More like Bang, Bang. This lace stunner is like a shot in the dark, a film noir heroine, a superbly saturated play of shadow and texture. Mimi's classic almost-Brazilian style string-side knicker is executed in delicious scalloped leavers eyelash lace. The effect against the skin? Stunning. The affect on the heart? Well, let's just say you can hear it go bang bang.
May We Recommend?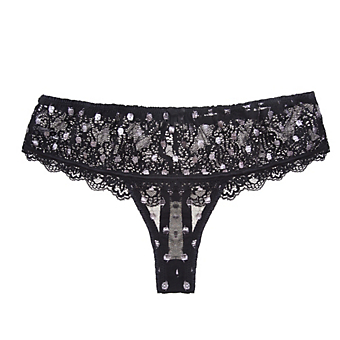 Is that the sound of champagne popping? No it's the sound of a twinkle bomb going off. Equally as celebratory, we'll raise a glass to this sparkly noir boyshort any day.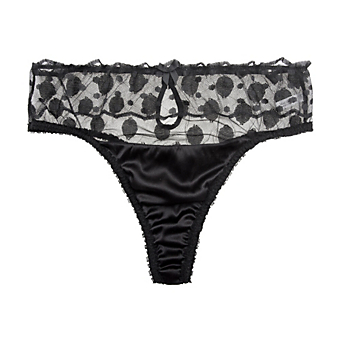 This is a fresh silhouette if we've ever seen one. Silk and zig zag dotted tulle mesh effortlessly for a vertiginous thong shape that is as pin-up as it is perfection.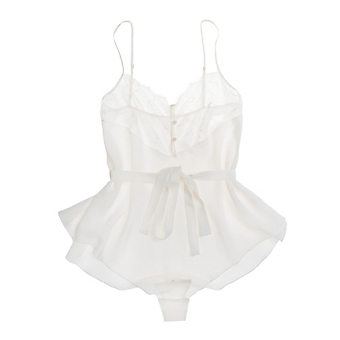 ;