Though our French is a little rusty, we're thinking that "Bisou Bisou Kiss" is enough smooching to qualify as a make-out. And looking at this stunning silk and lace knicker, we think a make-out session just might be in order. Gorgeous peacock-of-the-walk silk and a stunning eyelash lace bum looks sublime against the body. Pucker up.
May We Recommend?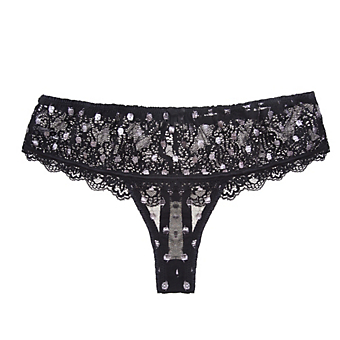 Is that the sound of champagne popping? No it's the sound of a twinkle bomb going off. Equally as celebratory, we'll raise a glass to this sparkly noir boyshort any day.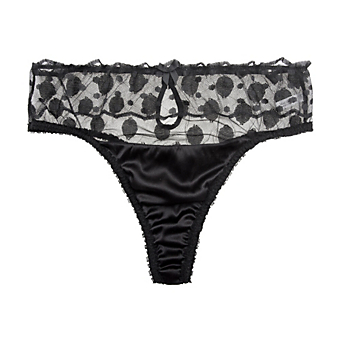 This is a fresh silhouette if we've ever seen one. Silk and zig zag dotted tulle mesh effortlessly for a vertiginous thong shape that is as pin-up as it is perfection.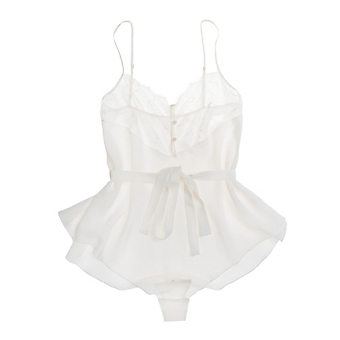 ;