This time of year we need a little color. A pop of bright that calls to mind the crocus or the Adriatic or any other harbinger of warmth. Plus, we've seen how fabulous the deep-sea silk of the peek-a-boo back looks against every skin tone, so if we happen to catch ourselves a tan between now and summer, we'll be killing it. Sign us up.
May We Recommend?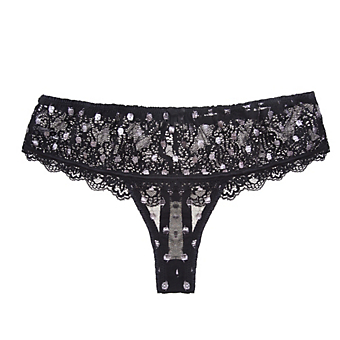 Is that the sound of champagne popping? No it's the sound of a twinkle bomb going off. Equally as celebratory, we'll raise a glass to this sparkly noir boyshort any day.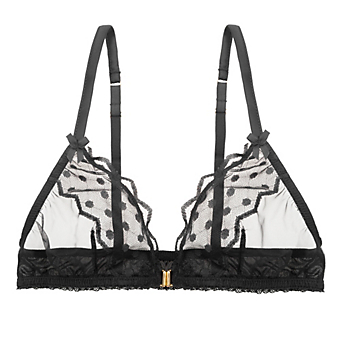 We think that this gorgeous spotted and hearted triangle softbra, with its perfect zig zag embroidery, front closure, and stunning barely there shape is perfectly Manhattan.
;