The Queen Bee is an amazing thing. She's surrounded by her retinue at all times, they feed her special meals and intoxicating cocktails, waft sweet scented breezes over her, and make sure that the whole hive knows she's happy. Sounds pretty sweet. Sweeter than honey, more delicate than comb, this precious nectar-silk panty is fit for a queen of any hive.
May We Recommend?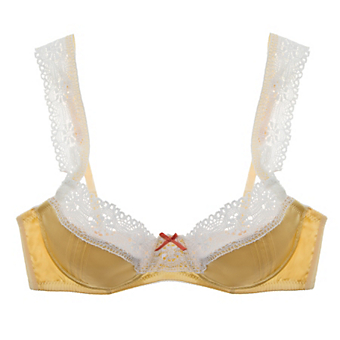 The Queen Bee is an amazing thing...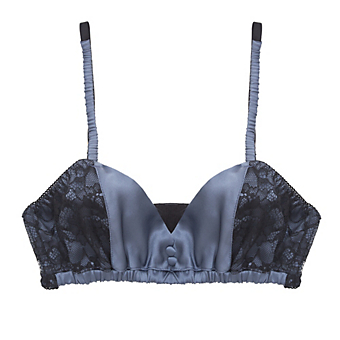 When twilight starts to fall sooner, and the sweet peas are just a memory of spring, this softbra is delicate, lovely, shadowed like the autumn garden, something precious.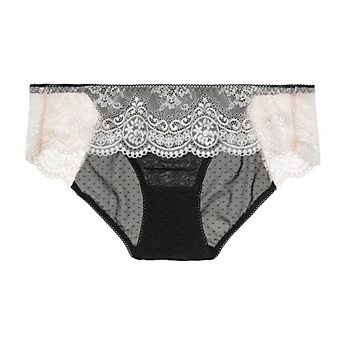 This brilliant noir dot and ivoire masterpiece is ever-so-lovely on the body, the perfect marriage of romantic details (the scalloped lace) and modern sass (the sheer bum).
;