We've been told that discretion is the better part of valor, but with this jaw-dropping piece? All bets are off. The Cause: wide bands of shirred sheer super-soft mesh at the hips and a gorgeous panel of lace down the back of the Brazilian bikini shape. The Effect: speechlessness.
May We Recommend?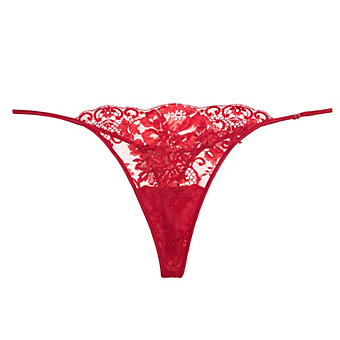 Rarely is barely there as completely stunning as this tiny string-sided thong. If this el color rojo was any brighter and lipstick-luscious we'd arrest it.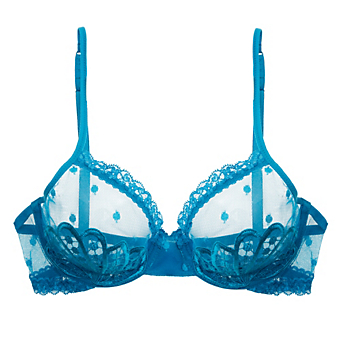 The feeling when night has just fallen and from a sweet warm breeze blows the scent of orange blossoms on the dark air, candles flicker over this deep blue loveliness.
;