Can La Fee Verte read our slumbering minds? How else did they know that we've had a recurring dream where we're on a graceful teak-decked sailboat moored off the coast of Cannes, lying in the net of the mast, vintage French vidrine sunglasses across our sun kissed noses, wearing this exact thing (and perhaps nothing else)? Perfect, effortless silk striped just so in a classic shape? Living the dream.
May We Recommend?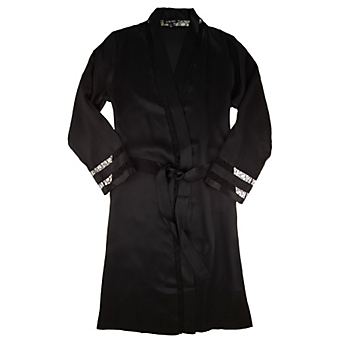 This silk dressing gown is the sort of thing that makes us long for transatlantic ocean travel, for a berth on the Orient Express, a suite at The Savoy.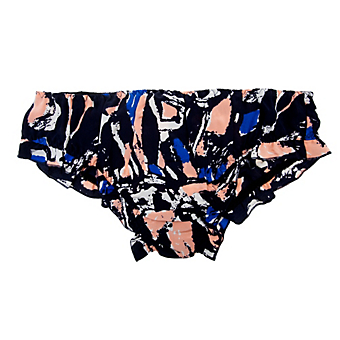 Oh, wow! That is Fierce!- us, literally, when we saw this stunning and incredibly fresh little panty from La Fee Verte...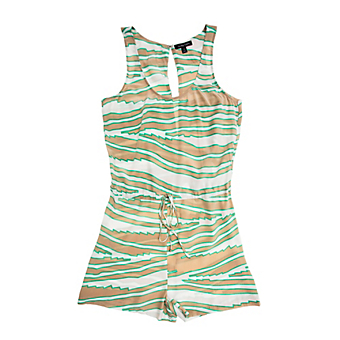 Oh, hello. This La Fee Verte silk romper is so utterly fresh, the pattern and palette so funky and modern and fabulous, the open back a mere slit of suggestion...
;