Though we (obviously) love summer's almost tawdry warmth and we have more than a soft spot for the beginning of autumn, it might surprise you that we truly love the chilly nights when you can see your breath outside and when you make it home there's a fire waiting and perhaps a glass of wine and most certainly an ice-queen snow-white lace bikini. Tiny crystals in the lace are like pin-pricks of stars on a snowy evening. Snow in September or all year long.
May We Recommend?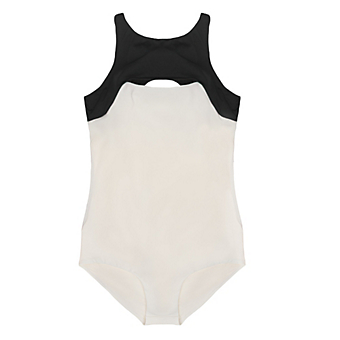 This is one of the most effortlessly perfect one-piece bathing suits we've ever seen. From The Roosevelt to The King and Grove, this one is pool perfect.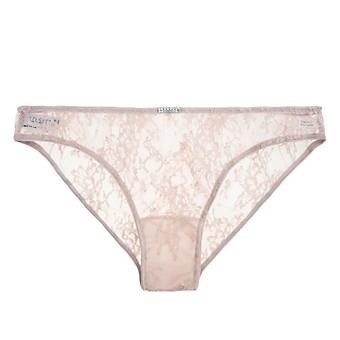 Classic silhouette is rendered in rerfectly sheer luxurious Chantilly lace and accented with a delicate band of Swarovski crystals. Blinged out, powder sweet, and classic.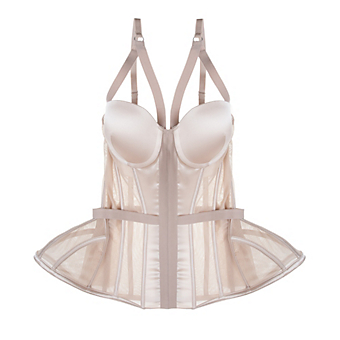 Drawing inspiration from the Queens of Versailles, the nipped waists of the Victorian age, and the peplum pin-upped hips of Vargas, this corset a gorgeous histoire indeed.
;