Though we (obviously) love summer's almost tawdry warmth and we have more than a soft spot for the beginning of autumn, it might surprise you that we truly love the chilly nights when you can see your breath outside and when you make it home there's a fire waiting and perhaps a glass of wine and most certainly an ice-queen snow-white lace bikini. Tiny crystals in the lace are like pin-pricks of stars on a snowy evening. Snow in September or all year long.
May We Recommend?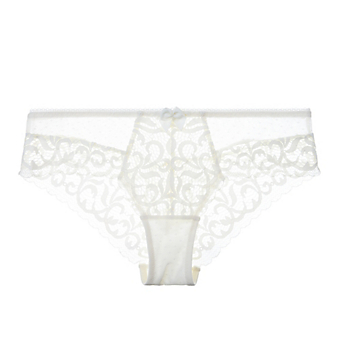 Have we reached nirvana? One thing we know: it's easy to maintain a reverie when focusing on this gorgeous graphic deco and swiss dot mesh French knicker hipster. Om.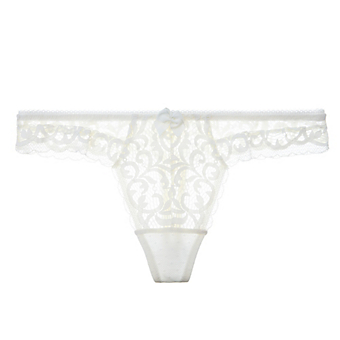 Meditation has never been our strong suit. We find it hard to maintain the quiet mind. Luckily, we've discovered the perfect tool for reverie: this lovely, lacy white bottom.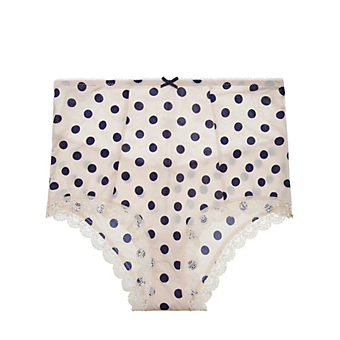 This glorious high-waisted pin-up bottom is practically perfect in every way. Its delicate scalloped edging, fab polka-dots, and awesome peek-a-boos in back are totally killer.