Though we (obviously) love summer's almost tawdry warmth and we have more than a soft spot for the beginning of autumn, it might surprise you that we truly love the chilly nights when you can see your breath outside and when you make it home there's a fire waiting and perhaps a glass of wine and most certainly an ice-queen snow-white lace bikini. Tiny crystals in the lace are like pin-pricks of stars on a snowy evening. Snow in September or all year long.
May We Recommend?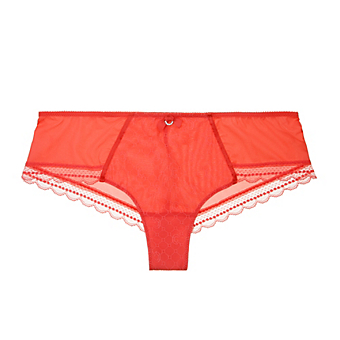 These cheeky little shorties are an ideal marriage between wearable (wide lace bands won't dig) and flauntable (the delicate pattern of the lace is to die for!).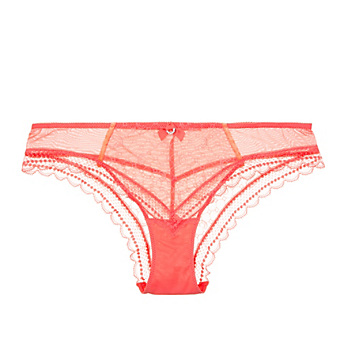 This lovely lacy panty is one of the newest additions to Chantelle's canon of classics, and it, like all good upstarts, is brash and bold and playing all of its cards right.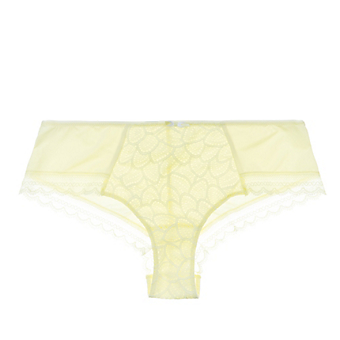 The petal-botanical graphic print of this extremely soft lace hipster is absolutely lovely against the body, with slinky microfiber panels and a French Knicker silhouette. Thank you? Merci.