Though we (obviously) love summer's almost tawdry warmth and we have more than a soft spot for the beginning of autumn, it might surprise you that we truly love the chilly nights when you can see your breath outside and when you make it home there's a fire waiting and perhaps a glass of wine and most certainly an ice-queen snow-white lace bikini. Tiny crystals in the lace are like pin-pricks of stars on a snowy evening. Snow in September or all year long.
May We Recommend?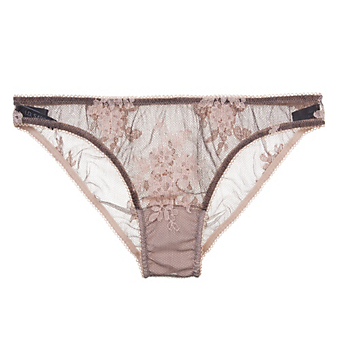 We always love how ID Sarrieri's impeccable laces look against the skin, and the pale smoke-and-mirrors palette of this divine lace bikini is certainly no exception.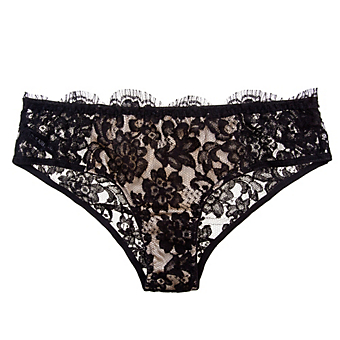 Signature mantilla eyelash lace (sheer in the back, amazing on the body), panels of barely-blush silk satin, and a retro-fabulous silhouette, make this brief a killer.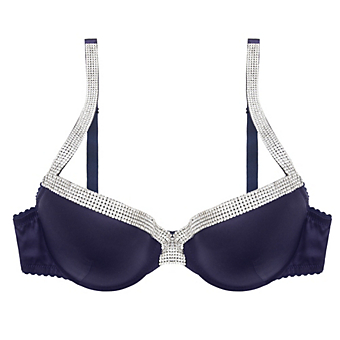 Diamonds are a girl's best friend, Diamonds are forever, Diamonds look...
;