To say that the Formoza V-Bikini from ID Sarrieri is lovely is a serious understatement. To say that the lace is jaw-droppingly gorgeous in only the way that hand-wrought laces can be, also an understatement. To say that the very slender side bands and perfectly sheer bum are as stunning as they are simple? Understatement. In fact we'll just let this understated understatement speak for itself.
May We Recommend?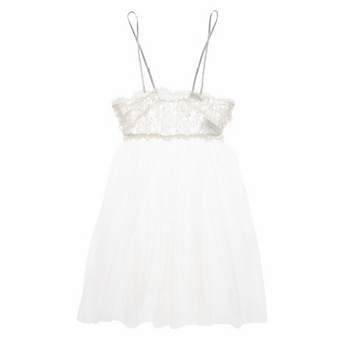 This ice-queen snow-white pleated silk and lace long camisole, with its tiny snow-drop crystals, is perfect for those chilly nights with a fire waiting for you at home.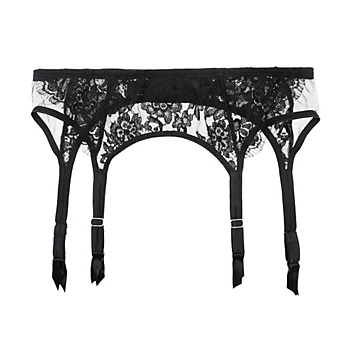 This wide-sided garter belt has stunning panels of mantilla-inspired eyelash lace and supremely fine tulle against the body. It's simply divine in an oh la la luscious kind of way.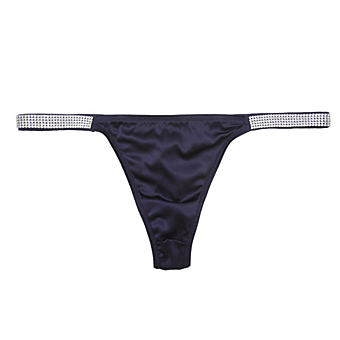 This high-wattage V-string from ID Sarrieri is a worthy splurge for a bombshell who knows what she wants (and what she wants is luscious silk and bold bling).
;