Wow. It's been a long while since we've seen a bottom that was at once incredibly innovative, totally fresh, and also perfectly classic. Huit's stretch mesh brief has impeccable details: scalloped edging and piping form panels that look fabulous against the body, stunning and strong striped mesh is perfectly sheer, and the palette (perfect plum) has us in a deep bordeaux blush. But it's the divine little bikini shape that really gets us, and we are obsessed with how it feels and fits. A magnum opus indeed.
Wear With
Huit

Opus Full Cup Bra

$64.00

Though we love the scalloped edging, sheer stripe, and bordeaux blush palette, it's the never-before-seen inverted triangle spacing of the cups that has us in a swoon.

Huit

Opus Thong

$30.00

We love how this little thong sits at the hips, all scalloped edging, panelling, sheer mesh, and perfect bordeaux palette. It fits perfectly and feels oh-so-lovely.
May We Recommend?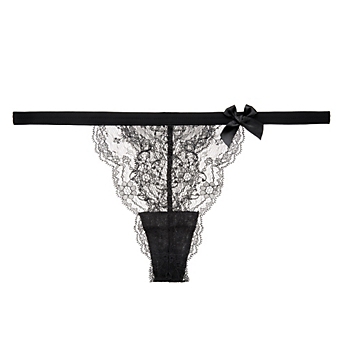 This stunning little silk and lace string sided bottom, with its delicate scalloped lace edging and adorable ribbon has us feeling a new emotion. One we think just might be love.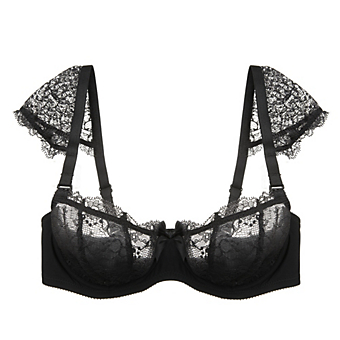 What is this feeling? Our hearts beat faster, our pulse races, we are a little fevered...we can't stop these visions of ourselves and these cap sleeves? It must be love.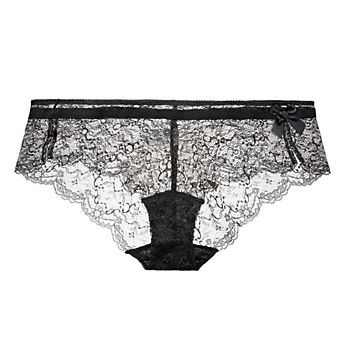 Feelings. We have them. We love them. We feel them, deeply, for this glorious silk and lace banded French-knicker-inspired boxer short. Don't you feel it too?