Wow. It's been a long while since we've seen a bottom that was at once incredibly innovative, totally fresh, and also perfectly classic. Huit's stretch mesh brief has impeccable details: scalloped edging and piping form panels that look fabulous against the body, stunning and strong striped mesh is perfectly sheer, and the palette (perfect plum) has us in a deep bordeaux blush. But it's the divine little bikini shape that really gets us, and we are obsessed with how it feels and fits. A magnum opus indeed.
Wear With
Huit

Opus Full Cup Bra

$64.00

Though we love the scalloped edging, sheer stripe, and bordeaux blush palette, it's the never-before-seen inverted triangle spacing of the cups that has us in a swoon.

Huit

Opus Thong

$30.00

We love how this little thong sits at the hips, all scalloped edging, panelling, sheer mesh, and perfect bordeaux palette. It fits perfectly and feels oh-so-lovely.
May We Recommend?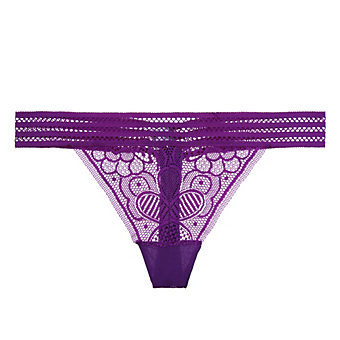 What does a perfect wide-lace-sided string thong look like? Oh, this. Gorgeous lace, supremely flattering shape.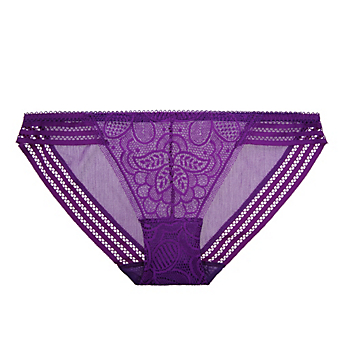 Everything about this low-waisted brief is perfectly in sequence. The fit, a masterwork, the lace, a symphony of stunning, hits all the high notes.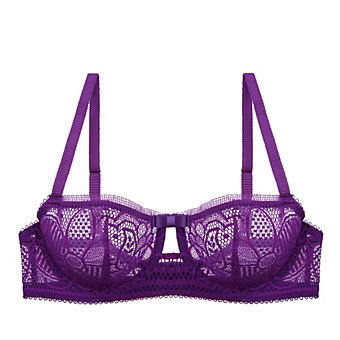 With glissandos of graphic-botanical lace, a true demi shape like a swooping melody, and a stunning subtly long-line silhouette. Is this Huit's magnum opus?