What a sweet and delectably sexy little piece, just in time for a walk down the aisle. The lace is so fine and delicate while the wide and silky functional (!) bows are so so saucy, depending on the color (and your nature) it's up to you to decide whether it's a little white wedding chapel aisle or the naughty aisles of Babeland.
May We Recommend?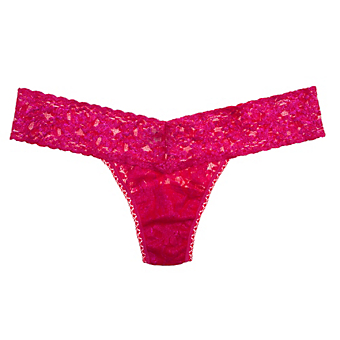 The classic low-rise Hanky Panky silhouette gets a sparkle-fabulous update with a little glimmer-shimmer. Everyone needs to sparkle, everyone deserves to shine.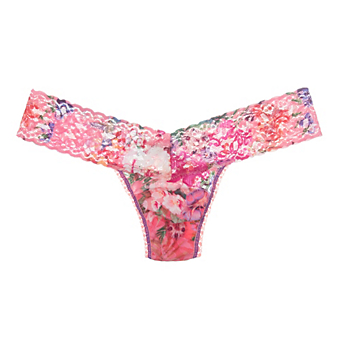 This classic low-rise shape gets jungle-lovely with a tipsy Mai Tai pattern. It's just begging us to while away the seaside hours, cocktail in hand. Care to join us?
;