Why do all the best things always disappear? Ophelia, please darken our door! We are loving this luscious knicker from favorite young designer Fortnight. Airy ivory floral mesh lace and crisp, clean, silky sky blue contrast are simply sweet. Mama I know we broke the rules.
May We Recommend?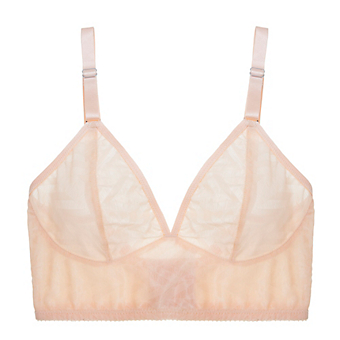 This gorgeous sheer deco herringbone wireless longline bra is exactly right paired with simple picot edging. Constructed ingeniously, it's supremely comfortable to boot.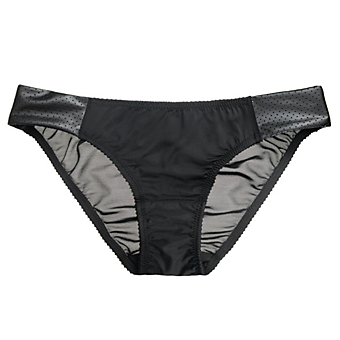 Ditch the bicyclette, this power-noir perforated leatherette bikini is motorcycle ready. High octane and super-fueled, this one is all breathtaking curves and hairpin turns.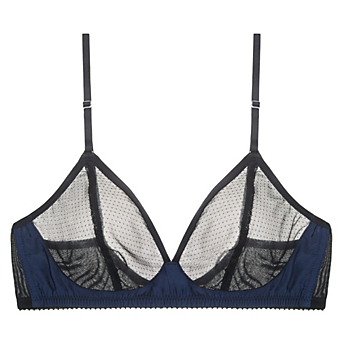 Don't let the classically sexy silhouette of this dusky and delicate bra fool you: it is wireless. Navy and noir, it's pure sophisticated minimalism. And absolutely gorgeous.