This sultry silk and lace bikini is for those of us who can't decide whether we are exotic beasts or tried and true classicists. Luckily for us we don't have to decide. On one hand, this brief is all true and beautiful traditional lines- black silk and lace, sheer sexiness- while the other is sultry, slinky, wild zebra silk. Flaunt it. Just call us Madame Wild Thing.
May We Recommend?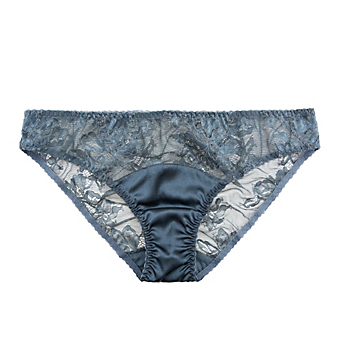 Geishas must have a gorgeous closetful of luscious silk kimonos, but we think almost as important is something equally as lovely, luscious, and silky to go under them.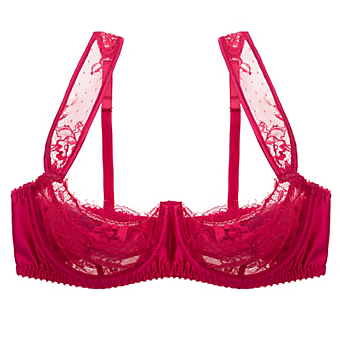 If this stunning scarlet silk and leavers lace balcony bra is what love at first sight looks like then we can't wait to tell you how it feels. A hint? Like amour.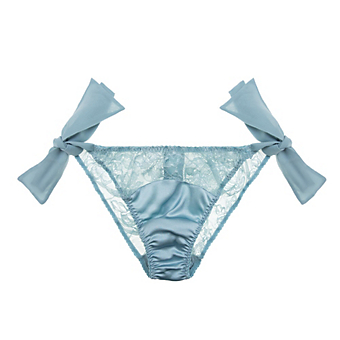 This stunning silk and lace chiffon side-tie bikini is so perfectly, effortlessly glamorous that we'll get you to the South of France and leave you to your own devices.