You know you have them too, the kind of sultry dream that has you awakening with an intake of breath, thinking of what is and what could be. Perhaps envisioning this little brief, the embroidery and boudoir lace, the perfect play of sheer against the skin. And this has the details we can never conjure from our dreams, the tiny bow and the lace detailing against the bum. Who wants to go back to bed?
May We Recommend?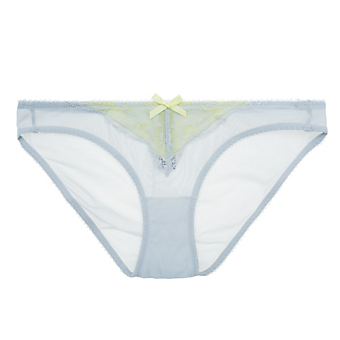 This gorgeous lace bikini is our kind of exotic. Gilded settees and shadowy lanterns not included, but encouraged.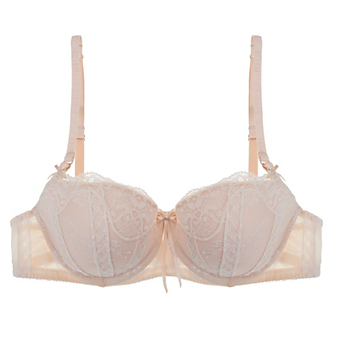 There's a certain French flavour to this sweetly stunning lightly molded Versailles laced balcony bra. It's like champagne and french fries and cassis and macarons. L'amour.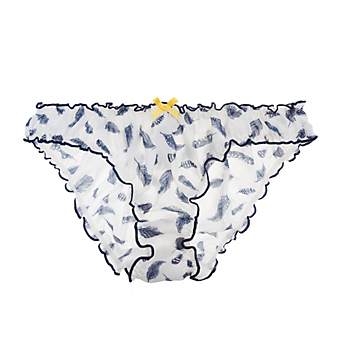 Birds of a feather? Flock right here. Feather strewn ivory and navy pattern is one of our faves this season, and the ruffled edge bikini shape is utterly flirty.
;