Maybe it's a wink, or maybe it's the suggestive batting of an eyelash, but this gorgeous bikini is giving us the eye. Dual layers of glorious eyelash lace, overlaid impeccably in persian red and inky signature blue, lay just so against the body, contrasted with rolled-hem (invisible under clothes) and a deliciously sheer bum. It makes for a very coy glance, a wink, an eyelash.
May We Recommend?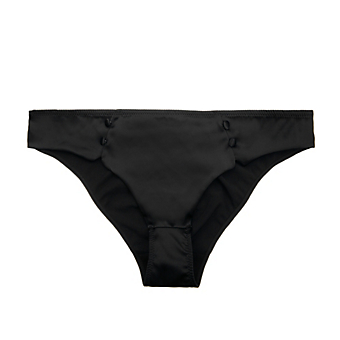 With its silken buttons and tuxedo inspired silhouette, this fierce, ruched bum bottom is better than "black tie optional". What is optional? Actually making it to the party.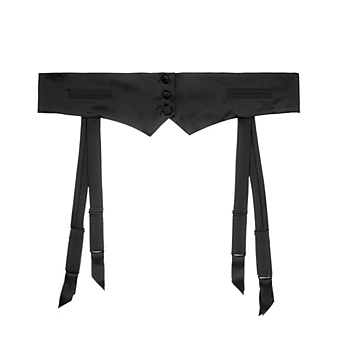 This impeccably tailored tuxedo-inspired suspender features buttons, double notch, and tiny tromp l'oeil pockets (!). Be the best dressed without wearing hardly anything at all.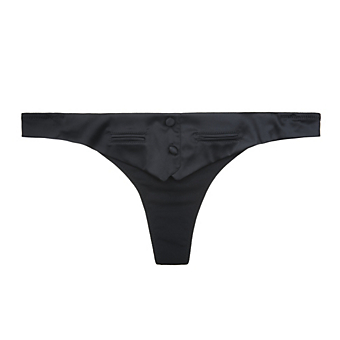 You should never show up to a party underdressed, you should always wear a classic tailored silken thong, with tuxedo inspired buttons, notch, and tiny trompe l'oeil pockets.