Simpler times, sunnier times, times when it was a great idea to hop on the back of someone's motorcycle and head to Yosemite, hair in a scarf, cutoffs, birks, perfect white tank, pull over, strip down to skivvies to take a swim, gorgeous citron yellow, wanderlust...wait, isn't that time now? No better moment to channel your inner 1977 moon-goddess than right now.
May We Recommend?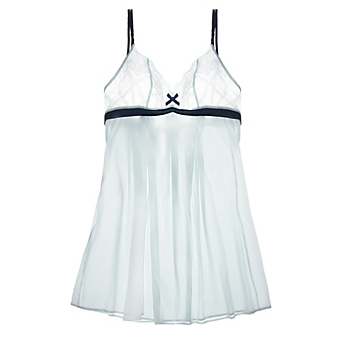 We can practically feel this superbly soft chemise fluttering against our bodies as we swing through the air, the birds singing approval of the perfectly fitting bust.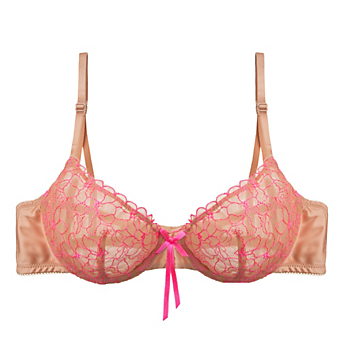 This silken sun-kissed and delicate mesh super-natural demi is overlain BAM with hot-pink floral embroidery, scalloped edging, and a big girly bow. Summer au naturale!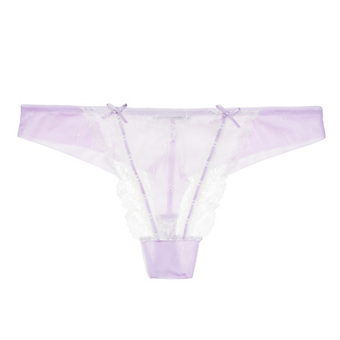 With interwoven ribbon, gorgeous underlying lace, and an impeccably sexy shape, this courtesan stunner is naughtier than it appears. Feel like misbehaving?