This one is for the diarists. The ones who keep a careful record of their days and nights, their adventures, their triumphs, their sadnesses, and the  small and secret beauty found in their lives. Simple and sweet, with effortless stretch lace and an easy, bogy hugging shape, comfort to the bedcover, solace to the desk, this lovely little bikini deserves its own entry.
May We Recommend?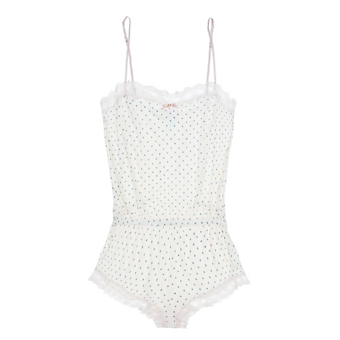 This kind of effortless evergreen Sunday morning piece gives us farmhouse fantasies. The sort that makes us say: maybe we'll find someone to lay some roots down next to us.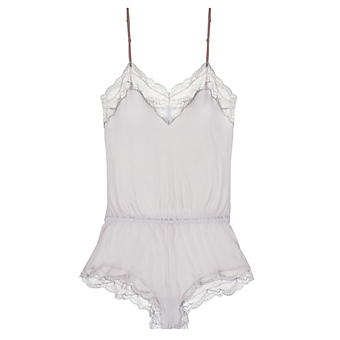 O, Fate? If we could see the future (a la Cassandra) we'd foresee a luxurious Friday night, a bubble bath, and an afterparty starring this moonbeam sweet, body-kissing teddy.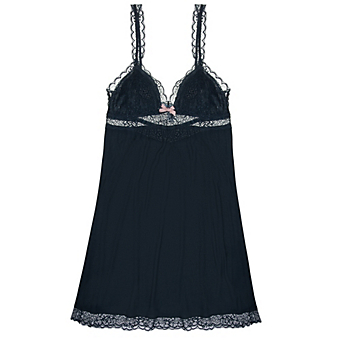 Though we love to layer with a jeans, leather jacket, and perfect white tee, sometimes we also just want to nestle in under this one layer (with some verrrry nice company).