What's that you say? RUBBER KNICKERS? Yes, we are serious and, honestly (surprising ourselves a little) we. love. them. Laser cut from a single piece of stretch rubber-latex, these side-tie knickers are meant for fun. Heart ties, sheer stretch construction that sits like a second skin against the body, and precious pink palate, we think that the only thing more fun than tying them on might be taking them off.
May We Recommend?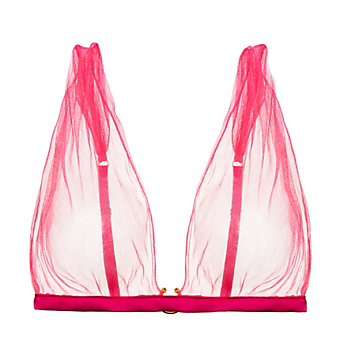 This tiger, with its decadent Italian silk tulle cups, slender French silk band, and gold omega clasp (seated in velvet, of course) is delightfully fearful in its symmetry.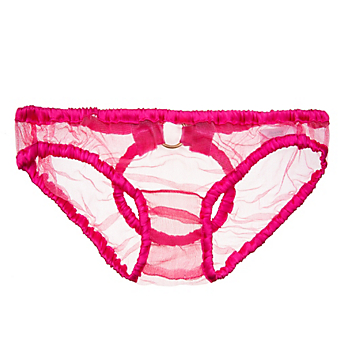 What to wear when stalking the forests of the night? Decadent Italian tulle and French silk with a fierce peek-a-boo bum finished with a gold closure and velvet, we think.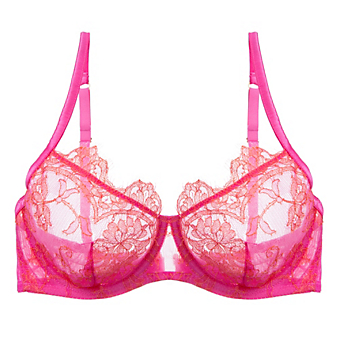 Gorgeous hand-placed French floral lace is impeccably fit to the body and finished with a gold omega closure (seated in velvet). Can you hear our engines purring?