If we were going to be lying in a crystal box, deep in the forest, waiting for a prince to come along and rouse us from our slumber, we think we'd want to be wearing this. In fact, this tumbling-star lace and Damaris' signature elastic strapped knicker is so fabulous that if we were slumbering beauties we might not be able to stay asleep until the prince got there, we might just take matters into our own hands and hit the town whenever we feel like waking up.
May We Recommend?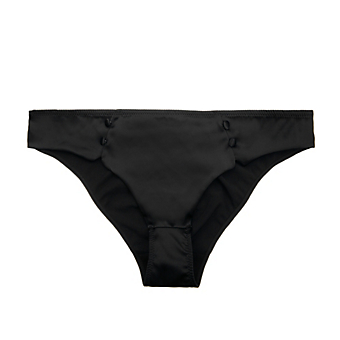 With its silken buttons and tuxedo inspired silhouette, this fierce, ruched bum bottom is better than "black tie optional". What is optional? Actually making it to the party.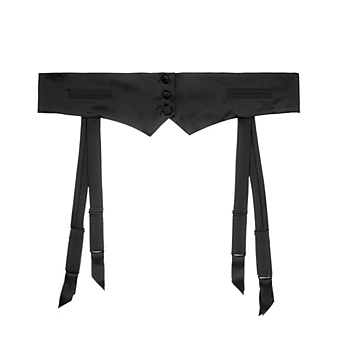 This impeccably tailored tuxedo-inspired suspender features buttons, double notch, and tiny tromp l'oeil pockets (!). Be the best dressed without wearing hardly anything at all.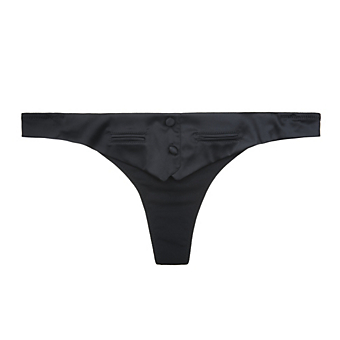 You should never show up to a party underdressed, you should always wear a classic tailored silken thong, with tuxedo inspired buttons, notch, and tiny trompe l'oeil pockets.