If we were going to be lying in a crystal box, deep in the forest, waiting for a prince to come along and rouse us from our slumber, we think we'd want to be wearing this. In fact, this tumbling-star lace and Damaris' signature elastic strapped knicker is so fabulous that if we were slumbering beauties we might not be able to stay asleep until the prince got there, we might just take matters into our own hands and hit the town whenever we feel like waking up.
May We Recommend?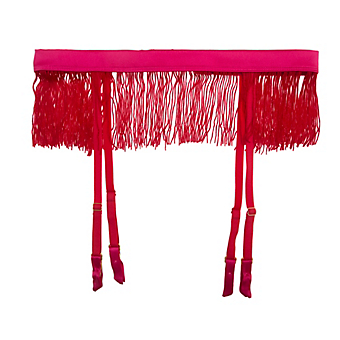 With the really good stories, it's hard sometimes to know what's fact and what's been embellished for the sake of the tale...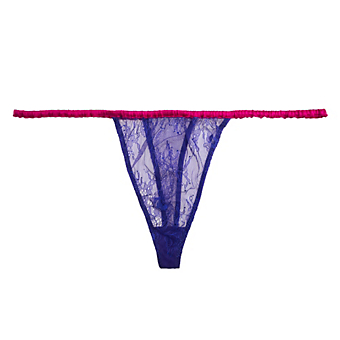 This stunning bottom is quite well-suited to its namesake...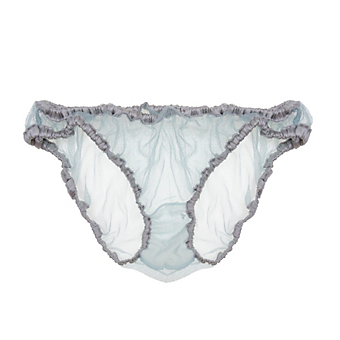 This frost and quicksilver silk-tulle naked knicker is utterly luxurious and lovely, perfect for a queen of winter or a breath of fresh air. Pass the Turkish Delight.