If we were going to be lying in a crystal box, deep in the forest, waiting for a prince to come along and rouse us from our slumber, we think we'd want to be wearing this. In fact, this tumbling-star lace and Damaris' signature elastic strapped knicker is so fabulous that if we were slumbering beauties we might not be able to stay asleep until the prince got there, we might just take matters into our own hands and hit the town whenever we feel like waking up.
May We Recommend?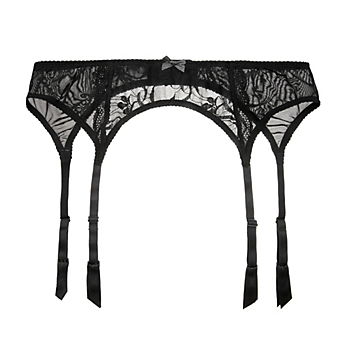 Sometimes we think letter writing is a lost art, the same way we think that wearing stockings is a lost art. Let's bring them both back and sign it: "Sinfully Yours".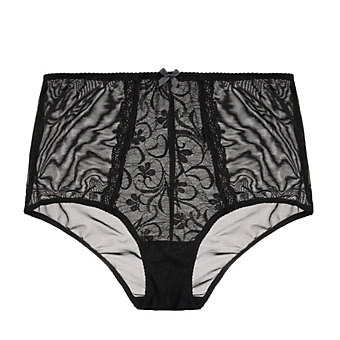 This lovely retro brief, with its divine high waisted shape and gorgeous lace and mesh panelling, is something to write home about. Your home, signed "Sinfully Yours".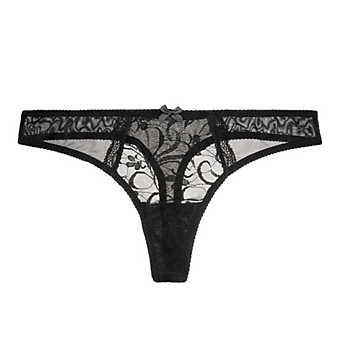 The only thing better than sending a love letter is getting one. This classic little black thong is like the note you get in the mail and take up to your room to read.