The kingfisher is a lovely slender bird known for her sweet song, the dashing figure she cuts across the sky, and her brilliant azure plumage. Accordingly this flashy silk knicker from English line Beautiful Bottoms is the perfect thing for fit birds. The sheer bum is edged in subtle ruched ruffles, but the real star is the brilliant blue palate. This piece certainly makes a fine feathered figure.
May We Recommend?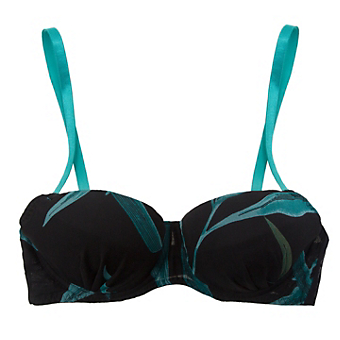 This gorgeous silk demi is what film bete noires wear when they are off on a be-scarfed convertible adventure to Palm Springs...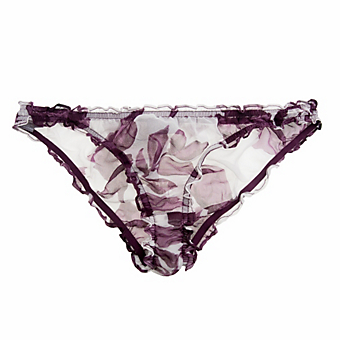 With delicate ruffled edging and sweet sheer chiffon this deep plum purple knicker (in a gorgeous English China floral pattern) is as lovely and rare as a winter rose.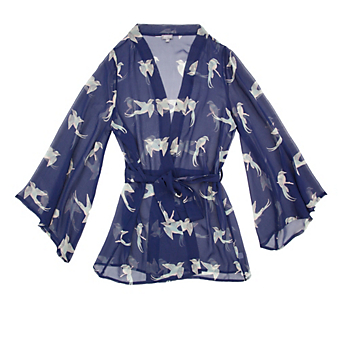 Maybe the only thing we love more than feathers, nests, and birds is a silk dressing gown. So, needless to say we capital-L-Love this stunning oiseau-chinoiserie printed robe.
;