Classical, transparent stay-up with an elegant satin shimmer: exclusive, broad band with a floral motif. Optimal hold. Flat toe seam. Stay-up for everyday wear and for any occasion. Shadow toe virtually invisible despite being slightly reinforced., , 89% Nylon, 15% Elastane
May We Recommend?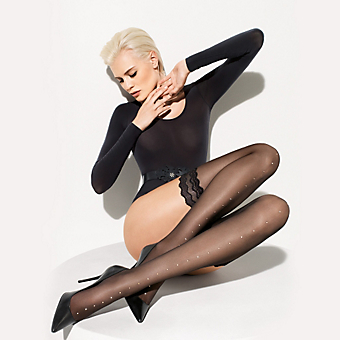 We've been obsessed with rose gold lately, and these punk meets pretty black lace edged luscious thigh high stockings with rose-gold studs up the front are no exception.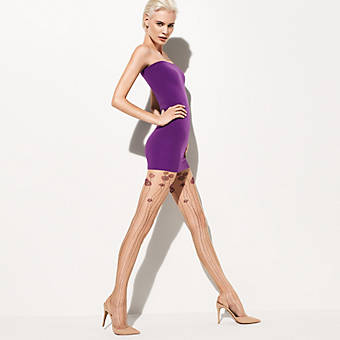 Hey, nice stems. The long lines of the graphic poppy detailing read like mod stripes on the leg while the beautiful blooms at thigh height can be your little secret (or not).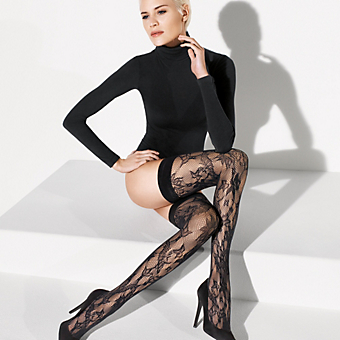 Gorgeous, sassy, a little bit rock'n'roll and a lot rebellious, these 90's throwbacks say: farewell flannel layers, hello black pencil skirt. Channel your inner Rayanne Graff.