Classical, transparent stay-up with an elegant satin shimmer: exclusive, broad band with a floral motif. Optimal hold. Flat toe seam. Stay-up for everyday wear and for any occasion. Shadow toe virtually invisible despite being slightly reinforced., , 89% Nylon, 15% Elastane
May We Recommend?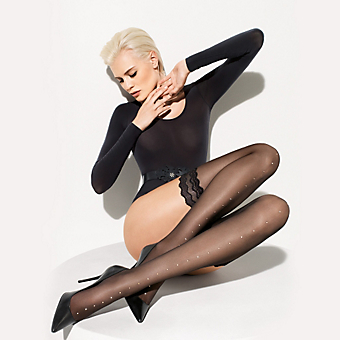 We've been obsessed with rose gold lately, and these punk meets pretty black lace edged luscious thigh high stockings with rose-gold studs up the front are no exception.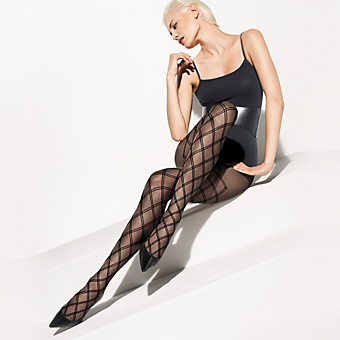 Fishnet too open? Argyle too businessy? Plain black too boring? Then these linear patterned stockings are just right. A girl's gotta have diamonds, and these are brilliant.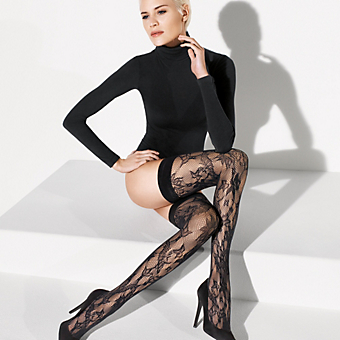 Gorgeous, sassy, a little bit rock'n'roll and a lot rebellious, these 90's throwbacks say: farewell flannel layers, hello black pencil skirt. Channel your inner Rayanne Graff.