We all know the necessary benefits of a strapless bra- it's one of the true lingerie wardrobe necessities. Why is it, then, that more often than not our strapless bras have more in common with ace bandages or sports bras than sexy lingerie? Must the absence of straps call for a total lack of prettiness? Simone Perele's Celeste Strapless says: NO! Essentially the same shape as their classic Velia strapless, this piece uses a gorgeous lace overlay and a plunging center to add a bit of brilliance to a workhorse basic. Finally.
Fit Notes
Lace details make turn up the volume on this strapless bra.
Band Runs Large.
Size down in Band Size. Fuller shape may consider sizing up in the cup.
Good for larger cup sizes
Medium Support
May We Recommend?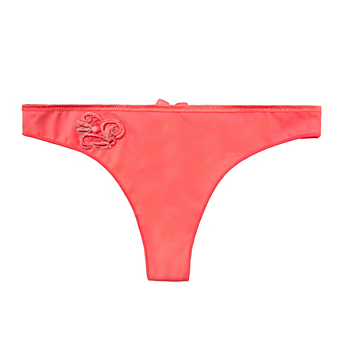 Look up the word "thong" in the dictionary and you might see a picture of this. Stretchy microfiber with a very slight hem, and an inset panel of lace brings up the rear.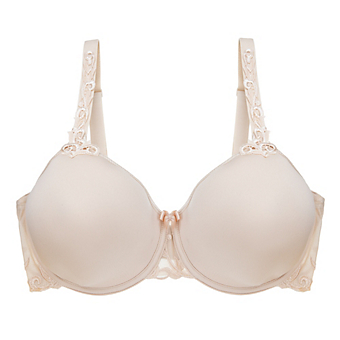 The slightly fuller coverage version of the classic Andora t-shirt bra is specifically designed to fit and flatter fuller cups (up to a G!) without sacrificing any prettiness.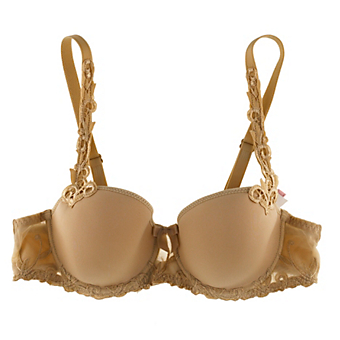 With its innovative lightweight cups, great size range, and delicate embroidery details, we've seen this bra flatter literally thousands of our customers, from B to F cups.