Don't even get us started on the Knickerbockers. Let's just say that we approve of this gorgeous spotted and hearted, ahem, knicker exponentially more than anything happening in MSG. In fact, this effortlessly embroidered, peek-a-boo keyholed, silk and tulle, ruffle edged stunner is so perfectly Manhattan that we think it does more glory to the Knickerbockers than pretty much anything since Washington Irving.
May We Recommend?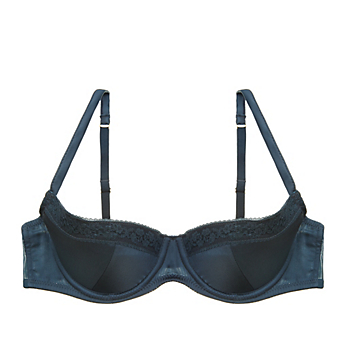 This lightly molded iridescent peacock green lace-edged silk demi, with its tactile tonal straps, mesh band, and cantilevered va-voom cup construction is totally killer.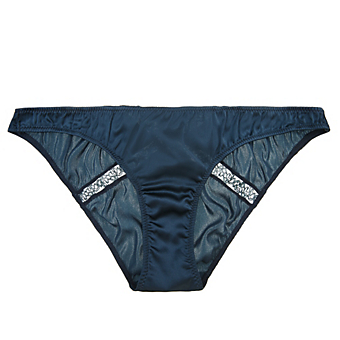 We suggest that it was Mademoiselle Peacock, in the conservatory, with the dusky silk knicker! After all, this silk and lace inset crossover stunner is a real killer.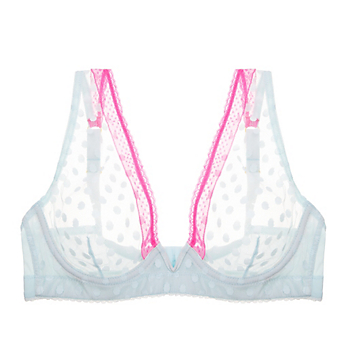 We're attracted to this stunning deep plunge bra, with its gorgeous graphic dotted cups, hot pink edging, and glorious wide shoulders like a hummingbird to a spring bloom.