Don't even get us started on the Knickerbockers. Let's just say that we approve of this gorgeous spotted and hearted, ahem, knicker exponentially more than anything happening in MSG. In fact, this effortlessly embroidered, peek-a-boo keyholed, silk and tulle, ruffle edged stunner is so perfectly Manhattan that we think it does more glory to the Knickerbockers than pretty much anything since Washington Irving.
May We Recommend?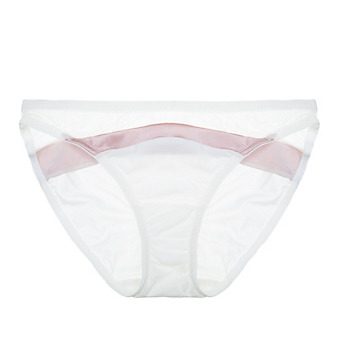 With sweetly alternating panels of silk and sheer in a divinely delicate palette, this classic bikini silhouette is an exercise in wearability and subtle contrast. Oh Mai.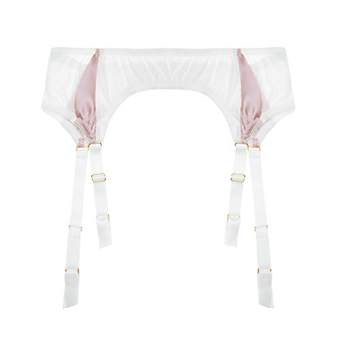 Whether it's the day of the big meeting or the night of the big date, this sweetly paneled suspender belt is just the thing for the perfect power play. Just add stockings.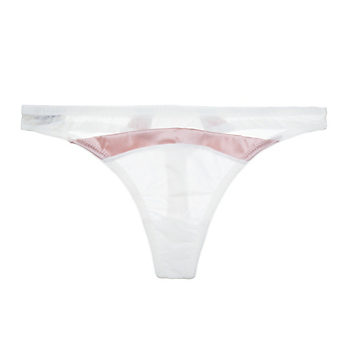 With the classic thong silhouette and alternating panels of soft and sheer, this low-slung stunner goes comfortably and effortlessly from early morning to late night.