Sometimes we find something that really tickles our fancy. Like the Maison Close Plumeau Caresse. And, no, this is not a "Clueless" style feather pen - it's a miniature feather tickler. And it's something every woman should probably have on her bedside table. With a luxurious tuft of maribou feathers, a simple black and gold painted handle, this accoutrement is as sexy as it is simple, and as scandalous as your imagination allows.
May We Recommend?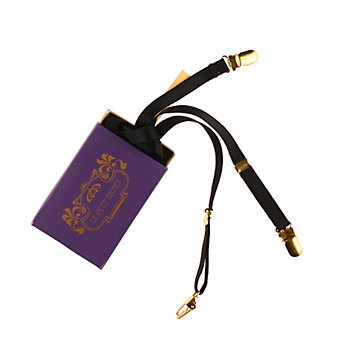 We don't usually like to keep secrets, and we can never seem to keep these Maison Close Le Petit Secret Suspenders a secret for long...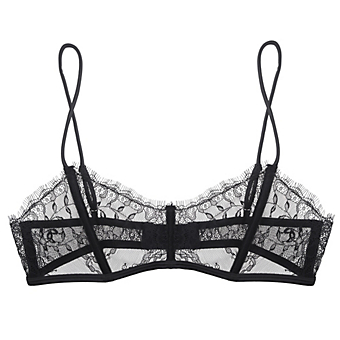 Two words: corseted softbra. Two more words: staggeringly sexy. That's pretty much all you need to know about this lighter-than-air, barely-there, eyelash-laced stunner.
;