Oh, the sweet life. Carousing in the Italian countryside in a mint green Alfa Romeo convertible, top down, scarf on, stopping at overgrown waysides for evenings of crisp rose in sweating glasses, shooting stars, and the warm Siennese breezes kissing our collarbones. This is what we wear to sleep, body kissing softness and gorgeous-on-the-skin lace racerback, the long afternoons turning into perfect nights.
May We Recommend?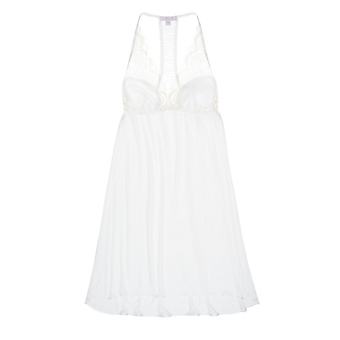 Accentuate the positive with this ivory and gold threaded body skimming A-line racerback chemise. How it looks and feels on the body has us all saying "I do!".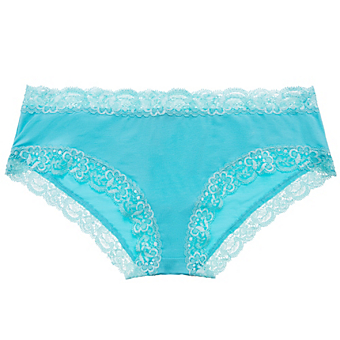 We're addicted to the stretchy-soft cottony fabric, to the wide bands of pliable lace that lie smooth at the leg and hip, and, of course, to the sexy-while-still-full-coverage shape.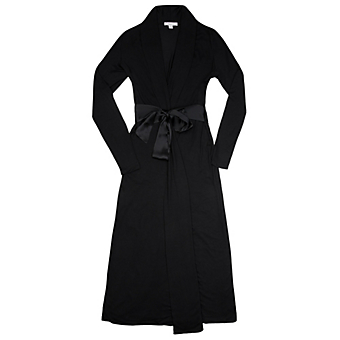 Whenever we need to get away, we think of this robe. It's perfect for packing on a long weekend, or slipping into after a long day. Either way, it's the perfect escape.