If your mastery of French is limited to a deep understanding of kisses and fries, allow us to translate for you: this is Chantal Thomass' "knots and wonders" bikini. With a tromp l'oeil graphic bow reminiscent of Schiaparelli's bowknot brilliance we get the knot, and with the glorious rolled-hem, sheer bum bikini silhouette, we get the wonder. Fin.
May We Recommend?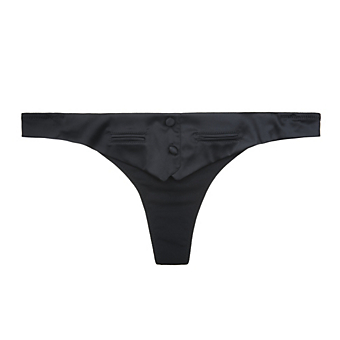 You should never show up to a party underdressed, you should always wear a classic tailored silken thong, with tuxedo inspired buttons, notch, and tiny trompe l'oeil pockets.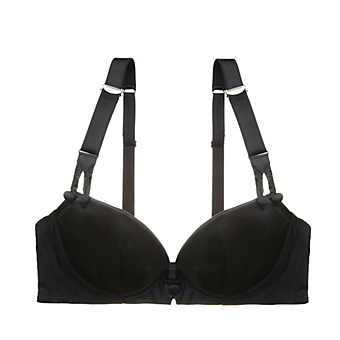 This plunge push-up bra, with its tuxedo-inspired suspender-brace buttons and straps straps has a silhouette so fierce we'll be lucky if we can make it out the door.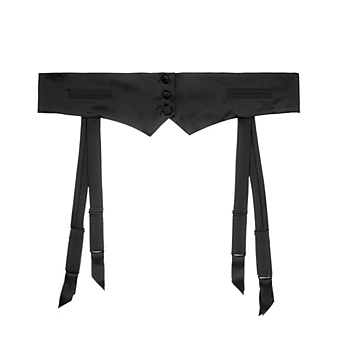 This impeccably tailored tuxedo-inspired suspender features buttons, double notch, and tiny tromp l'oeil pockets (!). Be the best dressed without wearing hardly anything at all.