Be still our beating hearts! Ari Dein is our favorite young designer. Her impeccable turns of hand-sewn ribbon are the opening strains of Gershwin, her hand-selected silk charmeuse silhouettes and drape echo the swell and hush of Olmstead, her pitch perfect details and tailoring (golden lion buttons? Inverted pleating? Hidden stretch in the back of these perfect tap pants) have the wink of Wharton, and- like us- her ideal woman is equally at home holding a champagne cocktail on the observation deck as she is holding a lobster with Woody Allen. This architectural, easy-louche short is so perfectly New York that we can't help but heart Ari Dein as much as we heart our beloved city.
May We Recommend?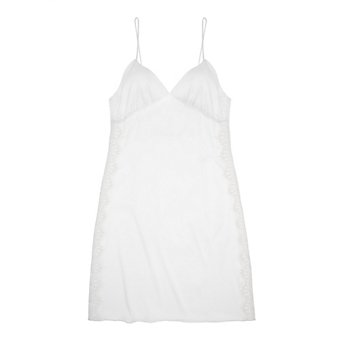 We've heard it said and we know it's true: every man looks good in a tuxedo...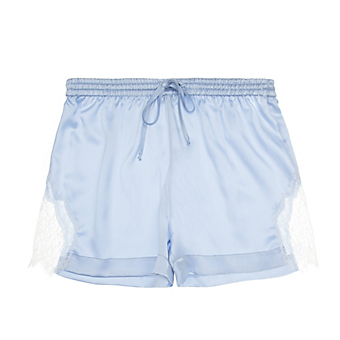 Leavers lace and silk in a Russian porcelain palette make this precious pyjama short silhouette a work of art indeed. Perfect for a Tsarina's breakfast in bed.