Oh pretty posey, tucked in a basket from a long afternoon foraging, left on the bedside during a luxurious bath with fresh peony petals strewn in the waters, slipping into this, perfect silk and sheen against the body. Oh pretty posey, the freshness of flowers, the loveliness of the freshly plucked. Oh pretty posey.
May We Recommend?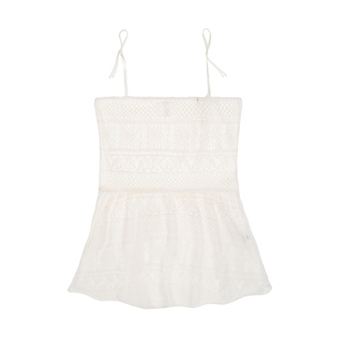 Right at home among hanging basket chairs and desert succulents, this openwork cover-up (that doubles as a dress OR romper) is a perfect throwback. Alright, alright, alright.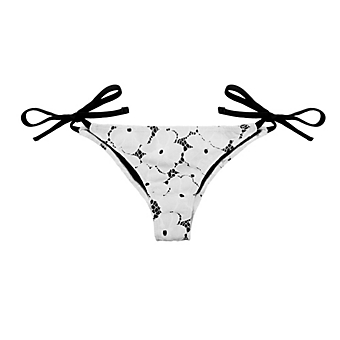 Graphic in the best way, this classic string bikini bottom is overlaid in signature cotton lace overlay. Just cheeky enough, they're ideal for hanging out or hanging 10.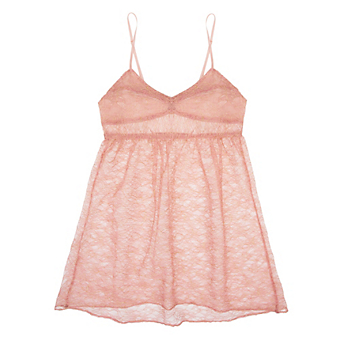 Like rose champagne in a depression glass coupe, this gilt threaded blush wonder is both ladylike and beautiful, a little wild, and quite intoxicating. We'll cheers to that.
;